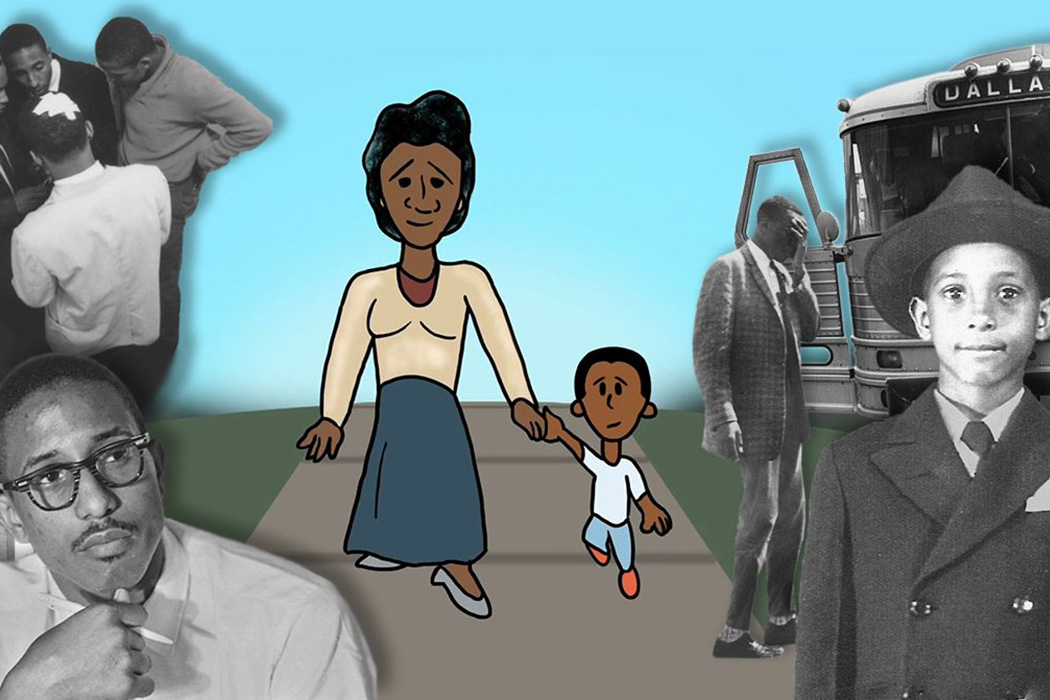 WHEN I GET GROWN - REFLECTIONS OF A FREEDOM RIDER




(32 min) US

[watch trailer]

MONDAY 10/24, 4:00 PM (SESSION 9)
Director: Chris Preitauer
Producers: Clayborne Carson, Chris Preitauer
Description:

A trauma experienced by a seven year old sets him on a course to become a civil rights legend and change the course of a nation.
Biographies:

Chris Preitauer is the On-Air Fundraising Producer II at KPBS and a consultant for video production and media for The World House Project at Stanford University. He was previously the producer and co-host of Financial Sense Newshour for Financial Sense Advisors, Inc. Chris is also owner and curator of The Civil Rights Heritage Museum Online, one of the largest privately-owned black history collections in the United States.
Clayborne Carson is the founder of the Martin Luther King Jr. Research and Education Institute at Stanford University, where he is also the Martin Luther King Jr. Centennial Professor Emeritus of History. He has devoted most of his professional life to the study of Martin Luther King Jr. and the movements the iconic orator inspired. Dr. Carson's scholarly publications have focused on African-American protest movements and political thought in the period after World War II. In 1985, Coretta Scott King invited Dr. Carson to edit and publish the papers of her late husband. Under Carson's direction, the King Papers Project has produced seven volumes of The Papers of Martin Luther King Jr. He has served as a consultant on several documentary films and has appeared on many national TV and radio programs.

Contact Information:

e: gastonmotel@gmail.com

©2022 United Nations Association Film Festival (UNAFF)