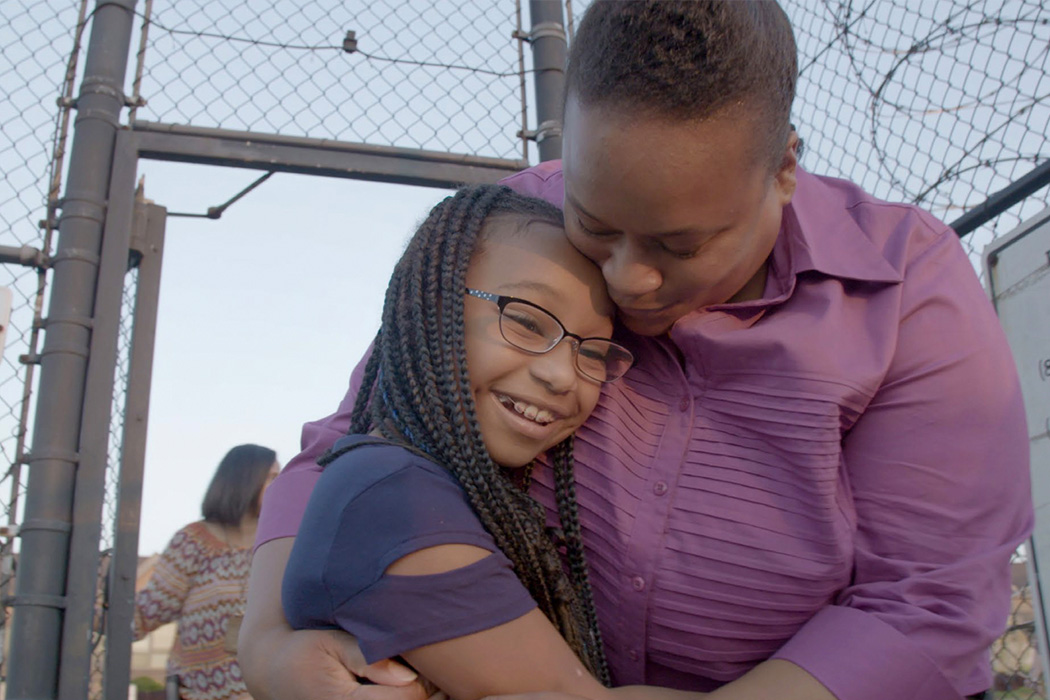 Director: Jennifer Redfearn
Producer: Tim Metzger
Description:

Since the beginning of the War on Drugs, the number of women in U.S. prisons has grown by over 800%. The majority are mothers. In a Midwestern state caught between harsh drug sentencing and rising incarceration for women, three unforgettable mothers—Tomika, Lydia, and Amanda— return home from prison and rebuild their lives after being separated from their children for years. Their stories overlap at a new reentry program for women, run by Malika, an advocate who was formerly incarcerated in the same prison. Filmed over 3½ years, Apart traces their steps as they reconstruct lives derailed by drugs and prison.
Biographies:

Jennifer Redfearn is an Academy Award-nominated director with a filmmaking style that the press has called "engrossing," "beautifully cinematic," and "intensely human." She directed Sun Come Up about a small island community losing their land to rising seas. Sun Come Up was nominated for an Academy Award and screened in theaters across the country. Tocando La Luz (Touch The Light), an intimate story about three blind women from Havana, Cuba, premiered at Full Frame Documentary Film Festival, where it won the Charles E. Guggenheim Award. Jennifer was also a field producer, consulting producer, and additional cameraperson on the SXSW Audience Award-winning film, Landfill Harmonic. She has produced and edited over ten short films and has produced television documentaries for PBS, HBO, National Geographic, CNN, and the Discovery Channel.
Tim Metzger is an Emmy-nominated cinematographer and Academy Award-nominated producer with over 15 years of experience filming documentaries. Tim filmed and produced the 2011 Oscar-nominated film, Sun Come Up, as well as the award-winning feature documentary, Tocando La Luz (Touch The Light). He has served as director of photography for several major Emmy-nominated series, including National Geographic's The Story Of God With Morgan Freeman and Discovery's Rising: Rebuilding Ground Zero, executive produced by Steven Spielberg. Tim has filmed in more than 20 countries, and his work has also appeared on many stations, including PBS, BBC, CNN, Al Jazeera, and HBO.
Contact Information:
w: https://apartthemovie.com
e: orders@wmm.com
©2022 United Nations Association Film Festival (UNAFF)