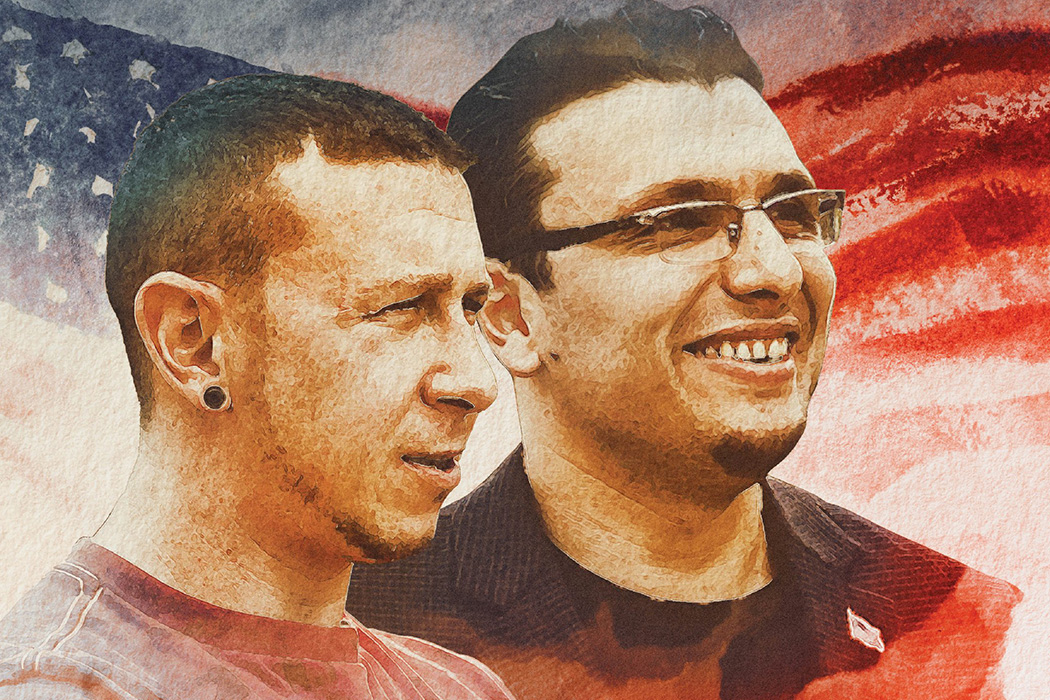 SATURDAY 10/29, 7:30 PM (SESSION 22)
Directors/Producers: Din Blankenship, Erin Bernhardt, Katharine Garrison
Description:

Refuge is a story about fear and love in the American South. A leader in a white nationalist hate group finds healing from the people he once hated: a Muslim heart doctor and his town of refugees. Chris is a husband and father, a veteran, and until recently, a leader in the KKK. He started hating Muslims when the planes hit the Twin Towers on 9/11, but is forced to confront his hate when he receives a text from Muslim refugee, Heval. Refuge is set in the most diverse square mile in America – Clarkston, Georgia – and follows a Syrian Kurd, a former Klansman, and a town of refugees who seek belonging in a country that blames them for its problems. Swimming against the current of an increasingly polarized and isolated America, each must decide whether they will risk knowing and being known by those who oppose them. Ultimately, Refuge uncovers what is possible when we leave the security of our tribes and what is at stake for our country if we don't.
Biographies:

Din Blankenship is an architectural designer turned filmmaker. Prior to filmmaking, Din worked in architecture for over a decade. Din has designed transitional shelters for refugees and was invited to present her work at the Symposium for the Architecture of Disaster Relief. In 2021, Din founded Late Bloomer Films and is in pre-production on Love, Your Birth Mom, a documentary that follows several women with unplanned pregnancies who are considering adoption. Each will ultimately decide whether to raise their children or place them into the arms of another family.
Erin Bernhardt has won numerous film festival awards, two Peabody Awards, and an Emmy. Her first independent feature documentary, Imba Means Sing, aired worldwide on Netflix, Delta Studio, and all major VOD platforms. Erin served in the Peace Corps in Madagascar, as a writer/producer at CNN, and as the director of engagement for Points of Light, President George. H. W. Bush's foundation.
Katharine Garrison is an Emmy-nominated, New York-based documentary film editor. Her most recent documentary, United Skates, garnered four best documentary awards, a jury prize, and four audience awards. In addition to independent films, Katharine has created stories for PBS, NBA Entertainment, IFC, AMC Networks, the Sundance Channel, Bravo, Women's Entertainment, UNICEF, and Oxygen Media. Garrison has produced and edited digital video for the multiple Emmy Award-winning series, including Breaking Bad, Mad Men, The Walking Dead, The Killing, Hell On Wheels and Rubicon.

Contact Information:
w: www.refugemovie.com/film
e: dinblankenship@gmail.com


©2022 United Nations Association Film Festival (UNAFF)