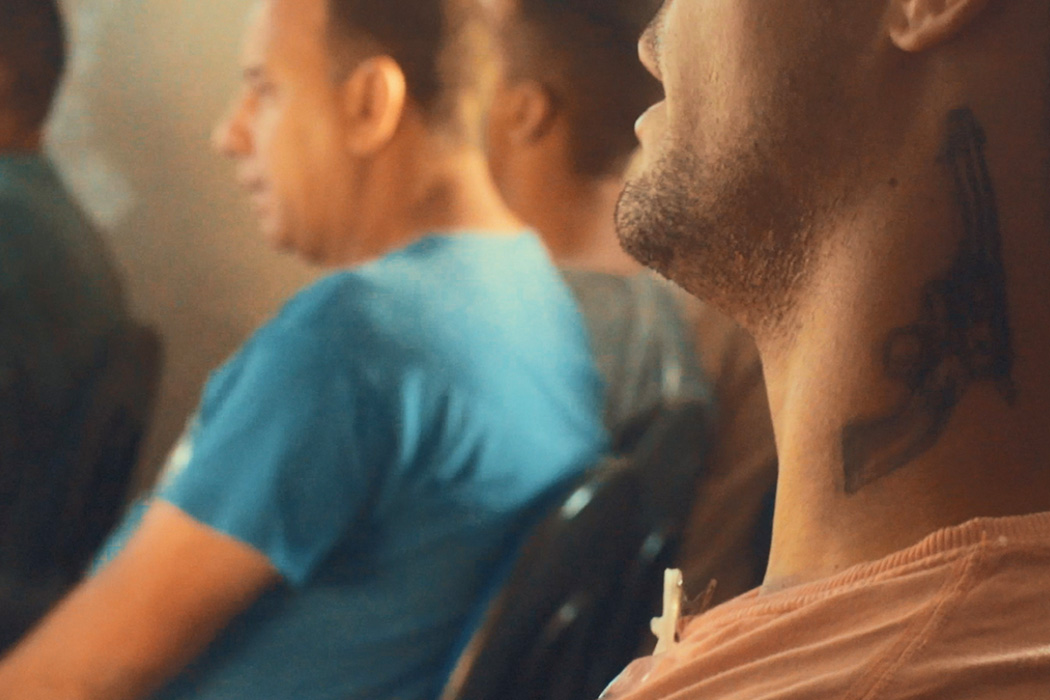 MONDAY 10/24, 5;30 PM (SESSION 9)
Director: Simonetta D'Italia Wiener
Producers: Simonetta D'Italia Wiener, T.J. Berden, Giovanni Morricone
Description:

Unguarded takes us inside the walls of the Association for the Protection and Assistance of Convicts, the revolutionary Brazilian prison system centered on the full recovery and rehabilitation of the person. Beginning in 1972, APAC founder Dr. Mario Ottoboni volunteered in some of Brazil's worst prisons. Seeing men and women frequently return to a life of crime once they left prison, Dr. Ottoboni decided to found his own restorative justice-based system. The results have been extraordinary: while the crime rate and recidivism rates have continued to increase in Brazil's public prisons, these rates within the APAC system have steadily decreased. Unguarded explores the unique method behind this system, now present in twenty-three countries across four continents.
Biographies:

Simonetta D'Italia Wiener is a longtime educator with degrees in both law and art history. Unguarded represents the perfect intersection of Simonetta's interests and talents. A professor at Brooklyn's St Francis College, Simonetta's previous, Oaxaca-set documentary, The Awakened Heart, won numerous awards, including a top prize at Mexico's International Film Festival.

T.J. Berden is a film producer at Big Sur Pictures. T.J. has developed, produced and distributed documentary and narrative films, including the award-winning Full of Grace and Paul, Apostle of Christ starring Jim Caviezel. He served as a marketing and PR consultant on specialty films such as The Stoning of Soraya M., Waiting for "Superman," The Tree of Life, The Two Popes, and A Hidden Life.
Giovanni Morricone directed the romantic comedy Al Cuore Si Comanda, as well as the acclaimed documentaries Arena Concerto: La Musica Per Il Cinema, and Ennio Morricone in Venice. He has also directed music videos, television soap operas, and an operetta. He served as head writer on Sitcom and has taught at the NYFA, School of Visual Arts, and St. Francis College. With Simonetta d'Italia-Wiener he produced and co-directed the award-winning documentary short, The Awakened Heart.
Contact Information:

w: https://unguardedmovie.com
e: mark@bullfrogfilms.com

©2022 United Nations Association Film Festival (UNAFF)