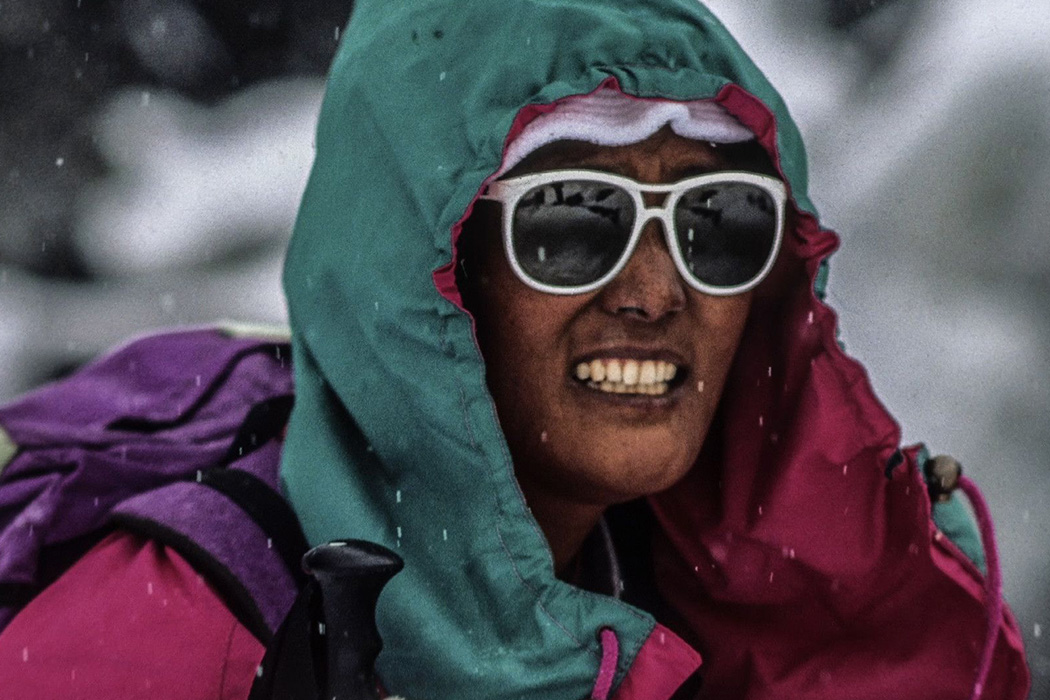 PASANG: IN THE SHADOW OF EVEREST


(71 min) France/Nepal/US

[watch trailer]

SUNDAY 10/23, 7:30 PM (SESSION 8)
Director: Nancy Svendsen
Producers: Nancy Svendsen, Sharon Wood, Christy McGill, Richard Levien
Description:

Pasang: In the Shadow of Everest chronicles Pasang Lhamu Sherpa's tragic and inspiring journey to become the first Nepali woman to summit Everest in 1993. As an uneducated, indigenous woman and a Buddhist in a Hindu kingdom, Pasang's dream to scale the legendary mountain pits her against family, foreign climbers, her own government, and nature itself. Her determined pursuit of Everest plays out within the context of her nation's quest for democracy and the emergence of the commercial climbing industry.
Biographies:

Nancy Svendsen spent over two decades focusing her energy in leadership positions in various facets of the healthcare industry. She started the Follow Your Dream Foundation as a place to incubate and launch powerful stories that can influence people's lives. Nancy believes the inspiration borne of reaching for the impossible is transformational; sharing our respective journeys is our opportunity to touch the lives of those who may not yet know they need to hear the stories we tell.
Sharon Wood's writing credits include The Celluloid Closet and Paragraph 175, as well as Oscar nominees Tell the Truth and Run: George Seldes and the American Press and Super Chief: The Life and Legacy of Earl Warren. She independently produced, directed, and wrote Outside In Sight: The Music of United Front and Kheturni Bayo: North Indian Farm Women. Sharon worked for Lucasfilm, making 18 films on subjects from the Russian Revolution to John Ford to World War I's origins, as well as Manifest Destiny, a series on U.S. foreign policy. A recent Fulbright Fellow, she is developing a film about an Ottoman travel writer.
Christy McGill is a documentary film producer, writer, story consultant, and distribution advisor. She produced the award-winning documentary, Ai Weiwei: Yours Truly, which chronicles the dissident artist Ai Weiwei's monumental installation at Alcatraz. She also produced the documentaries Serenade For Haiti and Ghost Bird. Christy has contributed to the production and promotion of documentary projects that have won a Peabody award, Emmy nominations, and been showcased on PBS, HBO, NETFLIX.
Richard Levien has been writing, directing, and editing award-winning films for twelve years. His editing credits include Barry Jenkins' Moonlight, short film Remigration, and A Fragile Trust about the worst plagiarist in the history of the New York Times. He also edited D Tour, about a rock drummer struggling with kidney failure. Levien's debut feature film as a writer/director, Collisions, won four SFFILM/KRF Grants and earned many awards at festivals nationwide.
Contact Information:

w: https://pasangmovie.com
e: info@pasangmovie.com

©2022 United Nations Association Film Festival (UNAFF)