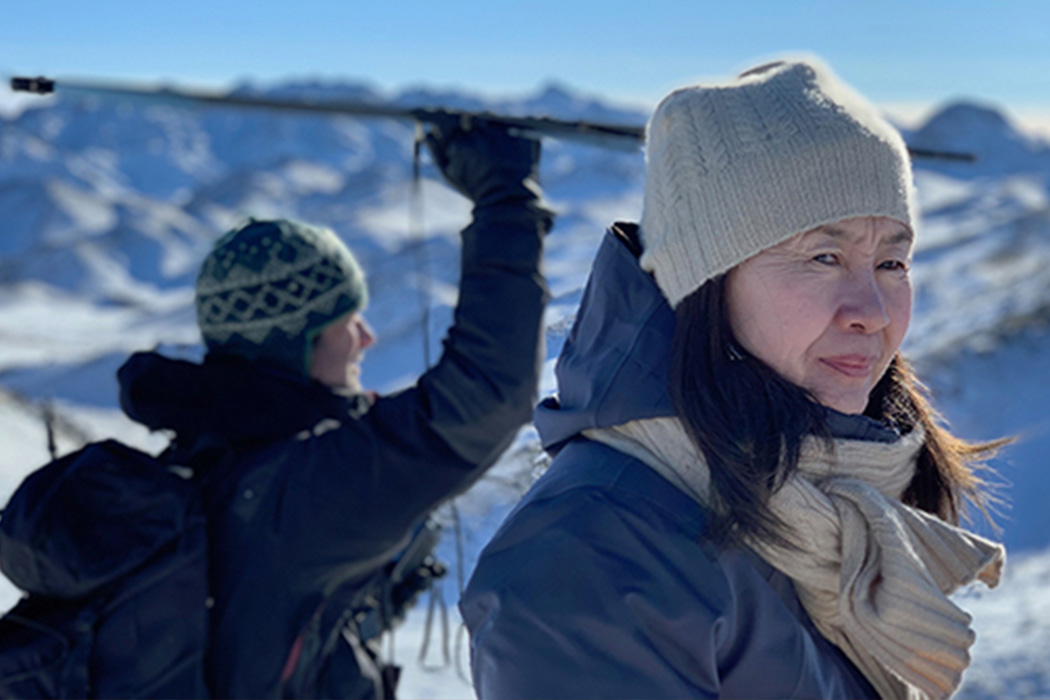 THE GHOSTS OF THE MOUNTAINS




(7 min) Mongolia/US



SATURDAY 10/22, 1:00 PM (SESSION 4)
Directors/Producers: Will Parrinello, John Antonelli, Matt Yamashita
Description:

Bayarjargal Agvaantseren helped create the 1.8 million-acre Tost Tosonbumba Nature Reserve in Mongolia's South Gobi Desert—a critical habitat for the vulnerable snow leopard. Then she succeeded in persuading the Mongolian government to cancel all 37 mining licenses within the reserve. An unprecedented victory for the snow leopard, as of 2018 there are no active mines within the reserve—and all mining operations are illegal. Bayara was recognized with the Goldman Environmental Prize for Asia for her activism.
Biographies:

Will Parrinello, along with Mill Valley Film Group partner John Antonelli, has been making documentaries on environmental and social issues for almost three decades. For the past eleven years, the duo has produced an Emmy Award-winning series that features portraits of grassroots activists. The latest installment, Marshland Dreams, follows Azzam Alwash as he takes on the challenge of restoring Iraq's Mesopotamian Marshes to their original splendor. Parinello's other films include Jack Kerouac: King of the Beats, Dreaming of Tibet, and Angle of Inspiration.

John Antonelli has been producing award-winning documentaries for forty years. His titles include Sam Cooke: Crossing Over, Jack Kerouac: King of the Beats, The Roots of Ulu, Unfair Game: The Politics of Poaching, and Sea Change. For the past fourteen years, Antonelli has been producing The New Environmentalists. The half-hour series has been broadcast on PBS, LINK TV, and on The Sundance Channel. These short documentaries have also screened at film festivals worldwide and at UNAFF (United Nations Association Film Festival) at Stanford University. Sam Cooke: Crossing Over premiered on PBS's American Masters and garnered an Emmy nomination for Outstanding Nonfiction Series.
Matt Yamashita is an Emmy Award-winning filmmaker born and raised on the Hawaiian island of Molokai. After receiving a BFA in Film Production from Chapman University, Matt returned to Molokai to become the island's first professional filmmaker. Matt has unique expertise working within Hawaii-based communities, cultures, and environments and has dedicated his work to telling Hawaii's stories through a local lens. Matt has also been working for the Mill Valley Film Group's Emmy award-winning series The New Environmentalists, narrated by Robert Redford and Sigourney Weaver.
Contact Information:

w: http://mvfg.com
e: willmvfg@gmail.com
©2022 United Nations Association Film Festival (UNAFF)