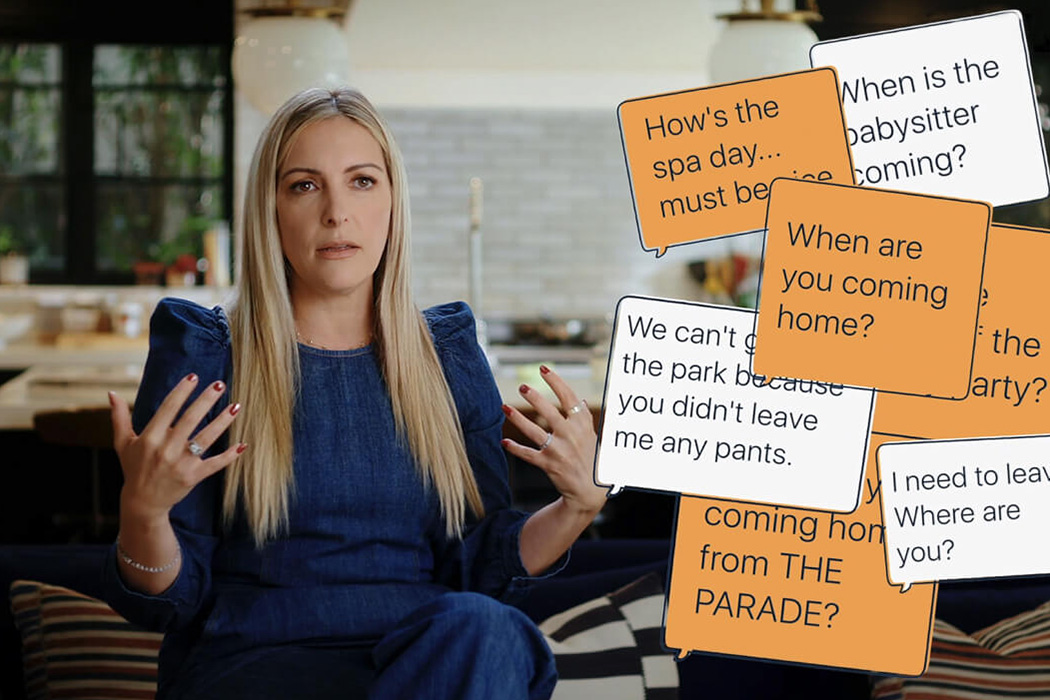 Director/Producer: Jennifer Siebel Newsom
Description:

Fair Play makes the invisible care work historically done by women visible, inspiring a more balanced future for all. In this film, inspired by Eve Rodsky's New York Times bestselling book, Eve takes us on her journey to change the unfair work dynamic in her own home and in society at large. By following three families on their own journeys to find balance at home, we see how even the smallest fights about dirty dishes are linked to systemic issues affecting millions of families across the globe. Featuring experts including Melinda French Gates and US Representative Katie Porter, this film demonstrates how private lives are public issues and how we can create a more equitable and intentionally balanced future.
Biography:

Jennifer Siebel Newsom is a filmmaker, advocate, thought leader, and the First Partner of California. After graduating with honors from Stanford University and Stanford's Graduate School of Business, she wrote, directed, and produced the 2011 award-winning documentary, Miss Representation. As a result of Miss Representation's impact, she launched The Representation Project, a nonprofit organization that uses film and media as a catalyst for cultural transformation. Her second film, The Mask You Live In, explores how America's narrow definition of masculinity is harming boys, men, and society at large. And, her third film in the trilogy, The Great American Lie, unveils the underlying cultural causes of inequality in America. She also executive produced the Emmy Award-winning and Academy Award-nominated documentary, The Invisible War, and was an executive producer on the Emmy Award-winning documentary, The Hunting Ground. Jennifer's films have been seen by over 28 million people worldwide, and The Representation Project's social action hashtag campaigns have reached more than 830 million people. The Representation Project is responsible for single-handedly shifting the norm of sexist Super Bowl ads with the #NotBuyingIt campaign. Similarly, their #AskHerMore campaign transformed sexist reporting on the red carpet and empowered women in Hollywood to address inequalities in the industry, giving early momentum to the #MeToo and #TimesUp movements. Since becoming First Partner of California, Jennifer has championed various issues related to gender equity and raising healthy, whole children, including the launch of her first initiative, #EqualPayCA.
Contact Information:

w: https://fairplaylife.com
e: info@therepproject.org
©2022 United Nations Association Film Festival (UNAFF)