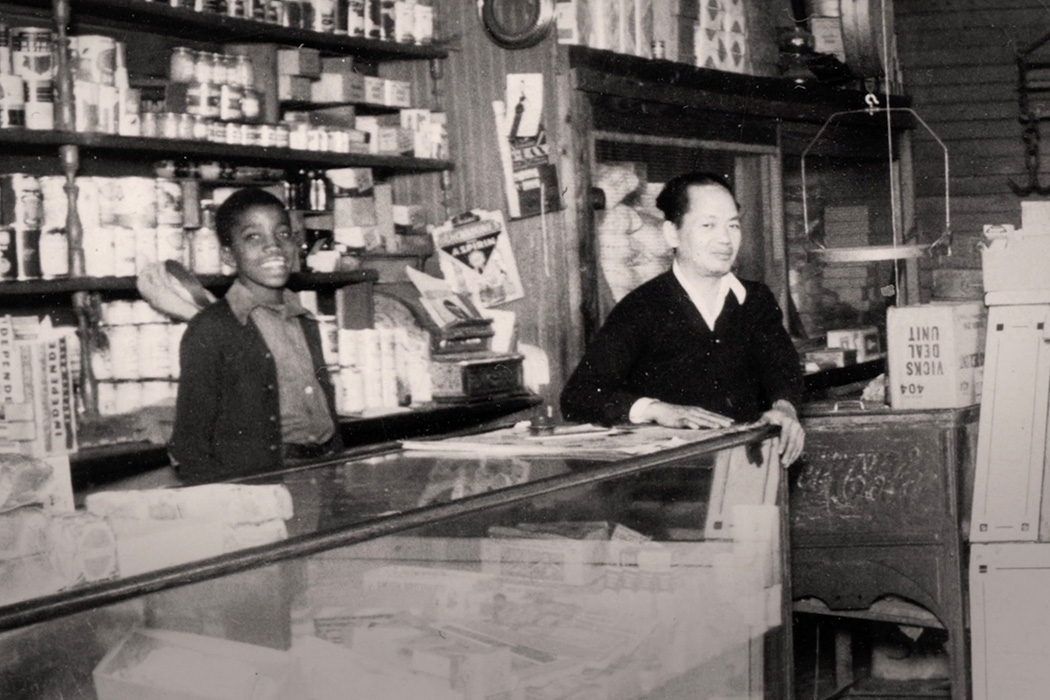 FRIDAY 10/28, 5:15 PM (SESSION 18)

Director: Crystal Kwok
Producers: Daniel Wu, Lisa Ling, W. Kamau Bell
Description:

Blurring The Color Line follows director Crystal Kwok as she unpacks the history behind her grandmother's family, who owned a Jim Crow-era neighborhood grocery store in the Black community of Augusta, Georgia. This documentary serves to disrupt racial narratives and bridge divides.

Biographies:

Crystal Kwok is an award winning filmmaker who established her career in Hong Kong as an actress, writer, director and talk show host. She was commissioned by Canal Plus to document "A Day in the Life of Jackie Chan" as part of the centennial celebration of international directors, She created and produced a bilingual edutainment video series for young children called The Culture Cubs. As a strong women's advocate, her talk show, Kwoktalk, broke boundaries in Hong Kong through conversations about women and sexuality. Having moved back to America, Kwok now embraces issues closer to home–that of her Asian-American heritage.

Daniel Wu is an American actor, director, and producer based in Hong Kong. He is known as a "flexible and distinctive" leading actor in the Chinese-language film industry. Since his film debut in 1998, he has been featured in over sixty films. He also starred in the AMC martial arts drama series, Into the Badlands. His recent activism in Anti-Asian hate crimes has made Daniel a prominent voice in the Asian American community.
Lisa J. Ling is an American journalist, television personality, and author. She is currently the host of This Is Life with Lisa Ling on CNN and has a new show on HBO called Take Out with Lisa Ling. Previously, she was a reporter on Channel One News, co-host on the ABC daytime talk show The View, host of National Geographic's Explorer, a special correspondent for The Oprah Winfrey Show, and host of Our America with Lisa Ling on OWN.
W. Kamau Bell is a stand-up comedian and the host and executive producer of the Emmy Award-winning CNN docuseries, United Shades of America with W. Kamau Bell. His latest stand-up comedy special, Private School Negro, is available on Netflix. Kamau wrote a book with the easy-to-remember title, The Awkward Thoughts of W. Kamau Bell: Tales of a 6' 4", African American, Heterosexual, Cisgender, Left-Leaning, Asthmatic, Black and Proud Blerd, Mama's Boy, Dad, and Stand-Up Comedian. He's the ACLU Celebrity Ambassador for Racial Justice and serves on the advisory boards of Hollaback! and Donors Choose.
Contact Information:

w: https://blurringthecolorline.com
e: kwokthetalk@gmail.com
©2022 United Nations Association Film Festival (UNAFF)