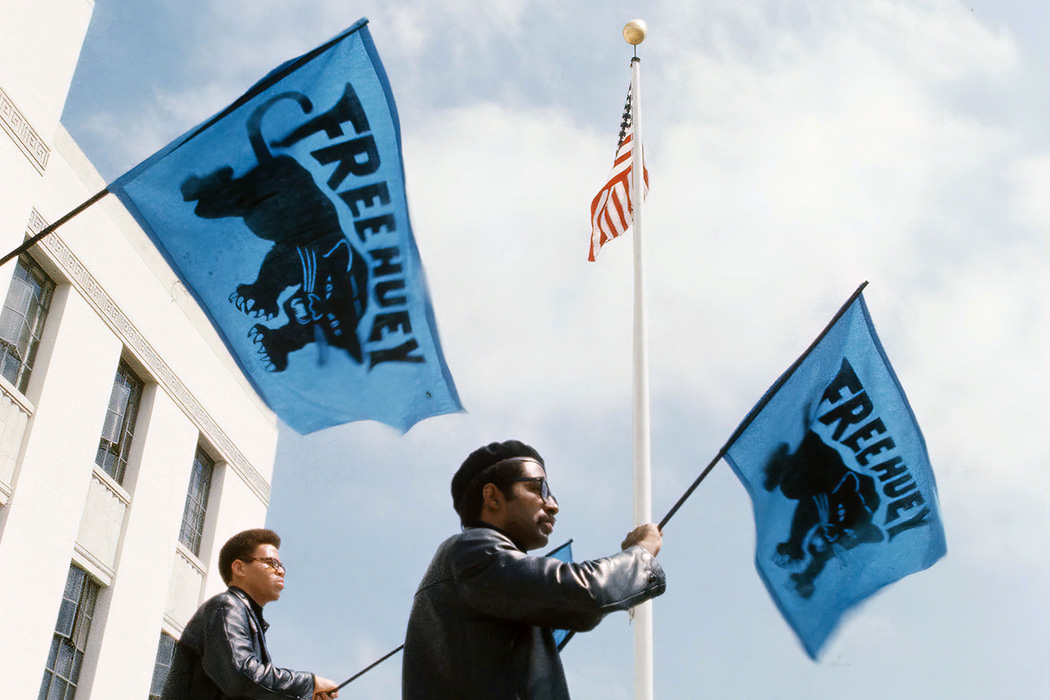 MONDAY 10/24, 4:40 PM (SESSION 9)
Directors: Andrew Abrahams, Herb Ferrette
Producers: Lise Pearlman, Andrew Abrahams
Description:

In one of the "trials of the century," Black Panther leader Huey P. Newton faced the death penalty for killing a white policeman in a pre-dawn car stop in 1967 Oakland. While Newton and his maverick attorneys daringly indicted racism before the groundbreaking jury–led by a historic black foreman–that would decide Newton's fate, the streets of Oakland and the nation were waiting, poised to explode.
Biographies:

Andrew Abrahams is the President of Open Eye Pictures. While his work takes on controversial themes, he uses the filmmaking process as an opportunity to encourage compassion and action. Andrew's films have garnered numerous awards and been shown on HBO, PBS, CBC, Showtime, and in theaters and film festivals worldwide. Andrew is a past budget director of the film distribution cooperative, New Day Films, board director of the Jewish Film Institute, and member of the Academy of Television Arts & Sciences. He has been recognized by the Northern California Marin Arts Council as Outstanding Artist and by the Academy of Motion Pictures Arts and Sciences with honors for Outstanding Documentary Achievement.
Herb Ferrette is an award-winning documentary filmmaker and editor with years of experience in the communications industry. He's a seven-time regional Emmy winner and twelve-time nominee. He received a National Emmy nomination in the Individual Achievement in a Craft category. Herb recently edited videos on the Black Panthers for the Oakland Museum. He has edited and managed post-production for some of the Bay Area's leading documentary producers whose programs have aired on national and local PBS stations, the Discovery Channel, MSNBC, and WNET's Exposé.
Lise Pearlman, a retired judge, has written three prize-winning books: The Sky's The Limit: People v. Newton; the 2016 companion book for this film, American Justice on Trial: People v. Newton; and a biography of Newton's pioneering lawyer, Call Me Phaedra: The Life and Times of Movement Lawyer Fay Stender. Lise is also the President of Arc of Justice Productions, Inc., the nonprofit that initiated this film project.
Contact Information:
w: https://justicemovie.com
e: mail@openeyepictures.com
©2022 United Nations Association Film Festival (UNAFF)