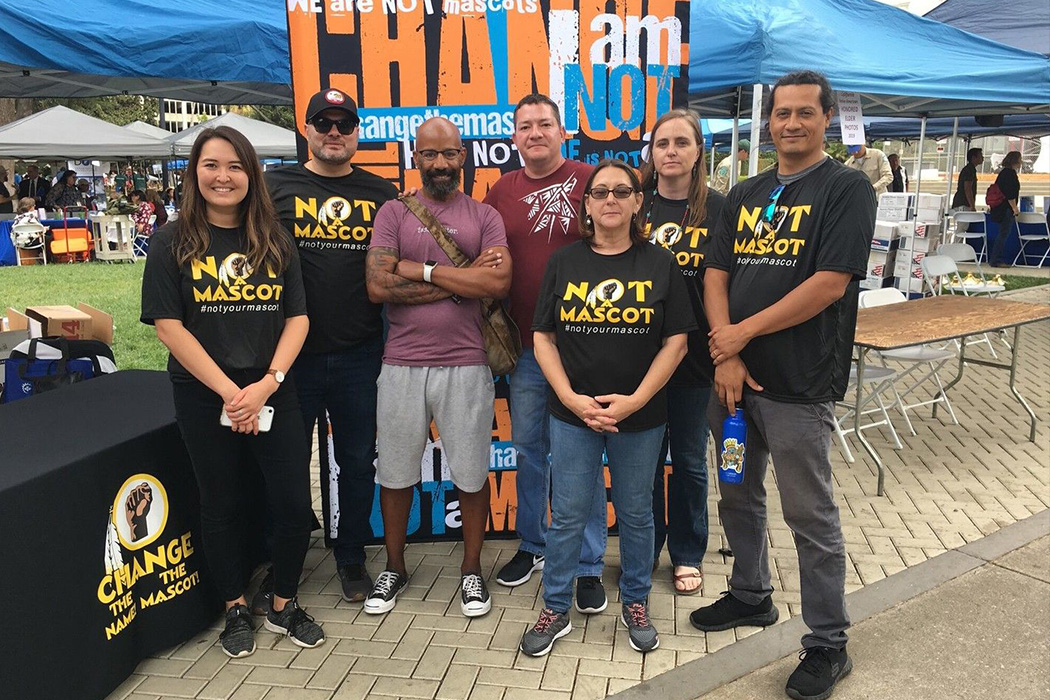 SUNDAY 10/23, 9:00 PM (SESSION 8)
Director: Aviva Kempner, Ben West
Producers: Kevin Blackistone, Sam Bardley, Aviva Kempner, Ben West, Yancey Burns

Description:

Imagining the Indian is a comprehensive examination of the movement to eradicate the words, images, and gestures that many Native Americans and their allies find demeaning and offensive. The film details the current uprising against the misappropriation of Native culture in a national reckoning about racial injustice that has succeeded in removing Confederate imagery and forcing corporate sponsors of Washington's NFL team to demand it change its offensive name. The film takes a deep-dive into the issues through archival footage and interviews with those involved in the fight. The psychological research is clear: the use of Native American mascots is detrimental not only to Native people, but to marginalized groups everywhere.
Biographies:

Aviva Kempner creates successful and critically acclaimed documentaries about under-known Jewish heroes and social justice. Her films include The Spy Behind Home Plate; Yoo-Hoo, Mrs. Goldberg, a film about Gertrude Berg, creator of the first TV sitcom; the Emmy-nominated and Peabody-awarded The Life and Times of Hank Greenberg; and Rosenwald, a documentary about Chicago businessman and philanthropist Julius Rosenwald partnering with Booker T. Washington to establish over 5,000 schools for African Americans in the Jim Crow South. Previously, she worked at the National Tribal Chairman's Association and the National Conference of American Indians.
Ben West (Cheyenne) is a freelance writer/producer, filmmaker, and consultant with the Ciesla Foundation. He spent many years in TV production at Carsey-Werner Mandabach LLC, and has worked on films for companies like Mandalay Pictures, Telenova Productions, and outlets such as the Smithsonian Institution's National Museum of the American Indian. In addition to his endeavors in entertainment, he is Cheyenne and an advocate for Native American rights.

Sam Bardley is a documentary filmmaker with a passionate interest in telling stories rooted in his home of Washington, D.C. He was a writer and producer for the Emmy-nominated film, Without Bias, which was included in ESPN's inaugural 30 for 30 documentary series. He has assisted the development of projects for TV One and BET, including the true-crime documentary series, American Gangster.

Kevin Blackistone is a panelist on ESPN's Around the Horn, a contributor to NPR, a co-author of A Gift for Ron, and a longtime national sports columnist currently writing for The Washington Post. He has covered the Olympics, the Super Bowl, Wimbledon, the World Cup, the Tour de France, the British Open, the NBA Finals, the Final Four tournament, national college football championships, NFL playoffs, and more.
Yancey Burns wrote and directed the award-winning documentary short, One Fall, which explores the return of independent professional wrestling to the District of Columbia. Prior to filmmaking, he was a practicing attorney, most recently with the Board of Ethics and Government Accountability, where he prosecuted ethical misconduct in the DC government.
Contact Information:

w: http://imaginingtheindianfilm.org
e: yancey.cieslafdn@gmail.com
©2022 United Nations Association Film Festival (UNAFF)