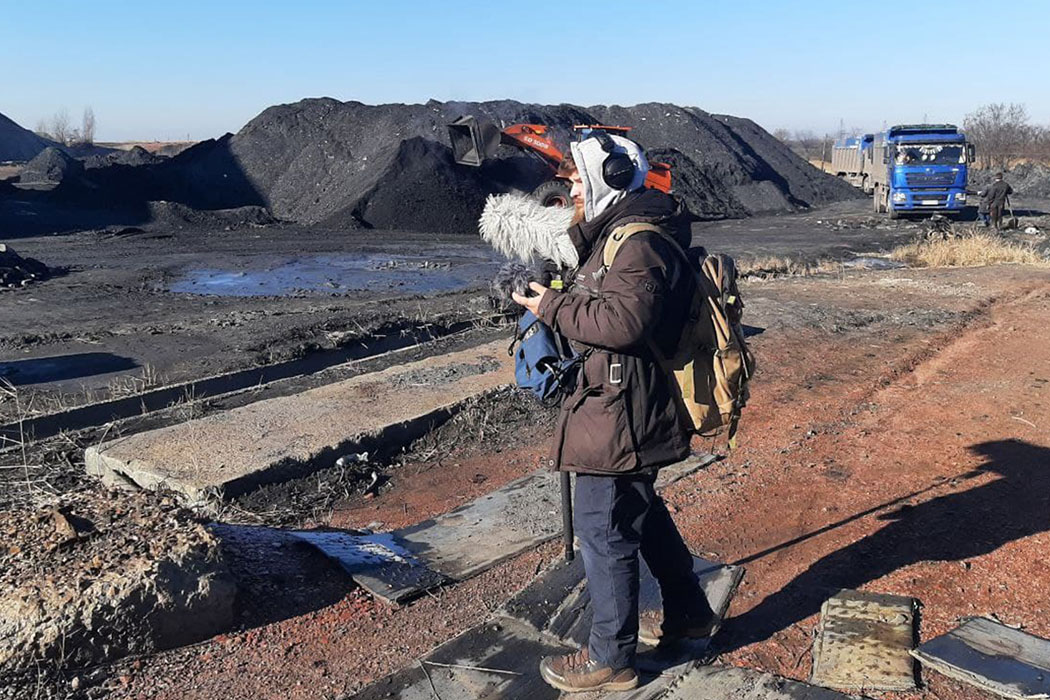 Director: Volodymyr Sydko
Producer: Polina Herman
Description:

Since the very beginning of Ukrainian independence, Russian propaganda has deceived the miners of Donbass. They were told that the entire economy of Ukraine is surviving just due to their work, and if they separate from Ukraine, all the money from the sold coal will remain in the Donbass. In fact, all mines were unprofitable and survived on subsidies. So when Russia held a referendum for the so-called Luhansk and Donetsk People's Republics in the occupied part of Donbass in 2014, miners gladly supported it. However, it has become clear that Russia is not interested in the development of mines. Moreover, Russia has started to rob mines and fire workers. The film tells in detail why the miners believed the propaganda, how Russians looted the mines and mocked the miners, and what the economic consequences of the conflict were.
Biography:

Volodymyr Sydko is a filmmaker and journalist who worked for advertising and public relations company KNUKiM. He also has experience as a screenwriter for the travel TV show "Feeriya Mandriv" and had a live program on Ukrainian radio. In 2015, he began working as a news correspondent at the Culture TV channel and at the same time wrote scripts for the TV program "Walks in the City", which was broadcasted by the Kyiv TV channel. In 2017, he became the editor of the culture news block at "UA: PERSHYI". In 2018, he worked as a news editor on the NTN TV channel. In 2020, he started shooting films as a director based on his own scripts.
Contact Information:

w: https://upua.com.ua/project/2022-the-price-of-conflict/
e: vovasydko@ukr.net

©2022 United Nations Association Film Festival (UNAFF)