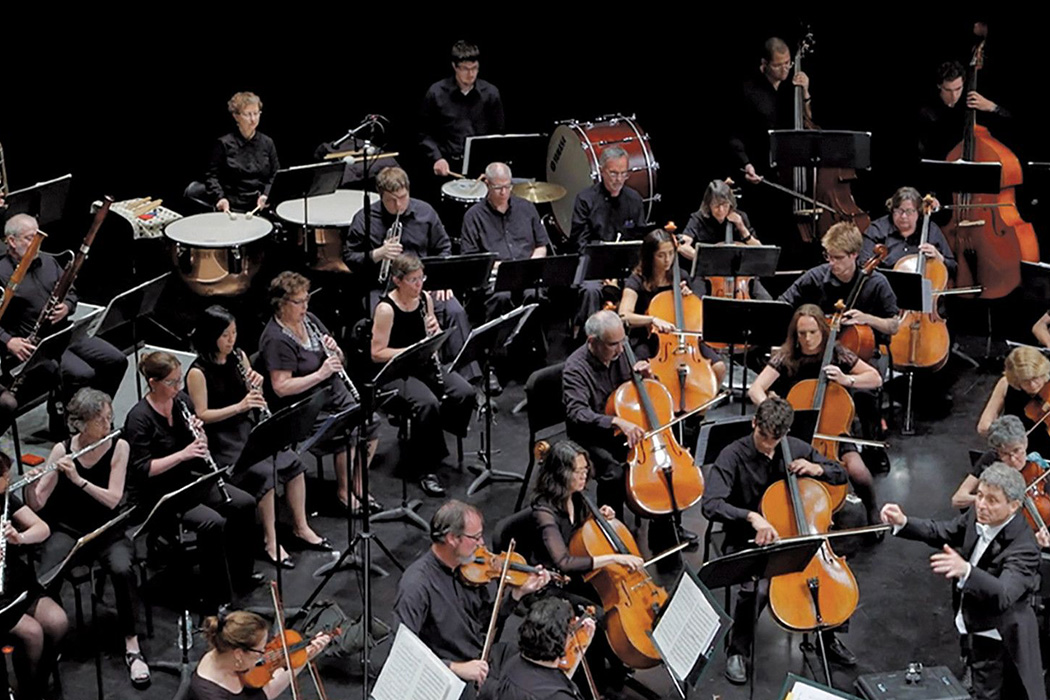 THURSDAY 10/20, 7:10 PM (SESSION 1)
Directors/Producers: Margie Friedman, Barbara Multer-Wellin
Description:

Orchestrating Change tells the inspiring story of Me2/Orchestra, the only orchestra in the world created by and for people living with mental illness and those who support them. The orchestra's mission is to erase the stigmatization of people living with mental illness through the creation of beautiful music, community, compassion and understanding… one concert at a time. Most importantly, it is changing the lives of the musicians and audiences in ways they never imagined. With compelling characters, striking animation, and humor, this film addresses many of the myths about mental illness by showing what living with a mental illness is really like, including both setbacks and accomplishments.
Biographies:
Margie Friedman is an Emmy-winning producer, director, and writer who began her career in news and has gone on to produce numerous primetime television and cable series and specials. Her documentary film, Conducting Hope, which tells the inspiring story of the only men's prison choir in the US to perform outside prison walls, aired on PBS stations across the country. Margie has served as VP of development for a television production company where she developed shows for the National Geographic Channel, The History Channel, WE, Travel Channel, TLC and E! Margie is familiar with the impact of music as the co-producer of the Mickey Mouse Club, supervising producer of Popstars and senior talent producer for Star Search. She won an Emmy for her work on the television series, Your Turn To Care, which was also the winner of a Gracie Award.
Barbara Multer-Wellin's work has been seen on HBO, Showtime, Lifetime, TLC, KCET, The Discovery Channel, UPN, Lifetime, Fit-TV, TBS and HGTV. She won an Emmy for her work on the television series, Your Turn To Care. Barbara has produced and written two films for the acclaimed PBS documentary series, Independent Lens. Take the Heat: The First Women Firefighters of New York City, a documentary narrated by Susan Sarandon, is about the twenty years struggle to bring women into the New York Fire Department, an institution traditionally hostile to change but rocked by the overwhelming trauma and loss of September 11th. The second film, Paul Conrad: Drawing Fire narrated by Tom Brokaw, tracks the career of the three-time Pulitzer Prize-winning editorial cartoonist in the context of pop history of the eleven presidents Conrad has lampooned.
Contact Information:
w: orchestratingchangethefilm.com
e: mark@bullfrogfilms.com


©2022 United Nations Association Film Festival (UNAFF)