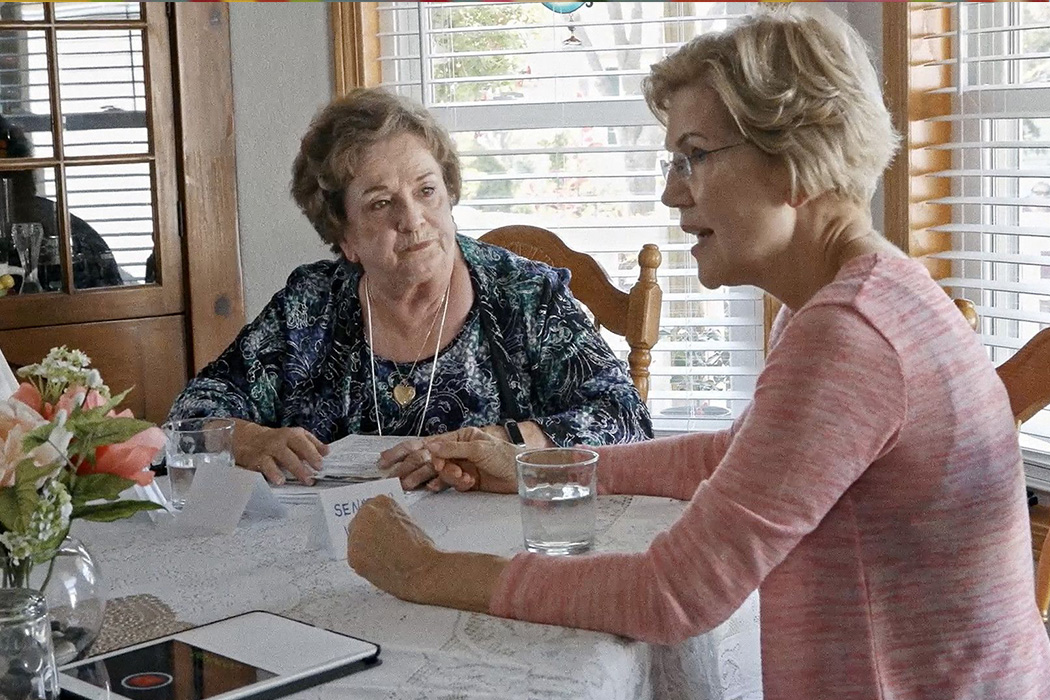 SUNDAY 10/23, 1:30 PM (SESSION 7)
Director:
Sara Terry
Producers: Alysa Nahmias, Gretchen Landau
Description:

A Decent Home addresses urgent issues of class and economic inequity through the lives of mobile home park residents. Who are we becoming as Americans? Private equity firms and wealthy investors are buying up parks and making sky-high returns on their investments while squeezing every last penny out of the mobile home owners who lack rights and protections under local and state laws. As the pandemic exposes even greater social and economic inequities in the US, this is the first documentary to focus on mobile home parks and the injustices faced by park residents. It centers affordable housing in a broad public forum for debate, discussion, and advocacy.
Biographies:

Sara Terry's work explores how we define our humanity and the role of community in helping us understand what humanity looks like. Her first documentary, Fambul Tok, about an unprecedented grassroots forgiveness program in Sierra Leone, was included on Paste magazine's list of 100 best documentaries of all time. Terry is a member of the International Cinematographers Guild and has worked as a story consultant/consulting producer/grant writer on more than a dozen documentaries, including People's Republic of Desire, Dark Money, Almost Sunrise, One Child Nation, Feminists: What Were They Thinking, The Human Trial, and Into the Storm.
Alysa Nahmias is an award-winning filmmaker and founder of AJNA Films. She directed and produced Krimes, about contemporary artist Jesse Krimes who smuggled out large-scale conceptual artwork while incarcerated; The New Bauhaus, about modernist visionary László Moholy-Nagy; and Unfinished Spaces, about the Cuban National Art Schools. Alysa also produced the Emmy-nominated and Oscar-shortlisted Unrest. Her producing credits also include No Light and No Land Anywhere, as well as many other documentaries. Alysa has been featured in Filmmaker Magazine and is a member of the Documentary Producers Alliance (DPA) and the Academy of Motion Picture Arts and Sciences.
Gretchen Landau is a producer and former marketing executive at ABC, ESPN and Disney. She is co-founder of Drop of Water Entertainment, where current projects in development include the television series, Maggie Mackay: Magical Tracker, and the documentary, Feeling Seen. Gretchen's producing credits include the Netflix Original documentary, Feminists: What Were They Thinking; the Sara Terry-directed documentary, Folk; and an award-winning series of short films with producing partners Mindy Cohn & Michael Allen. She also served as Production Supervisor for Academy Award-winner Francis Ford Coppola's film, Distant Vision.
Contact Information:

w: http://adecenthomefilm.com
e: saraterry13@gmail.com
©2022 United Nations Association Film Festival (UNAFF)