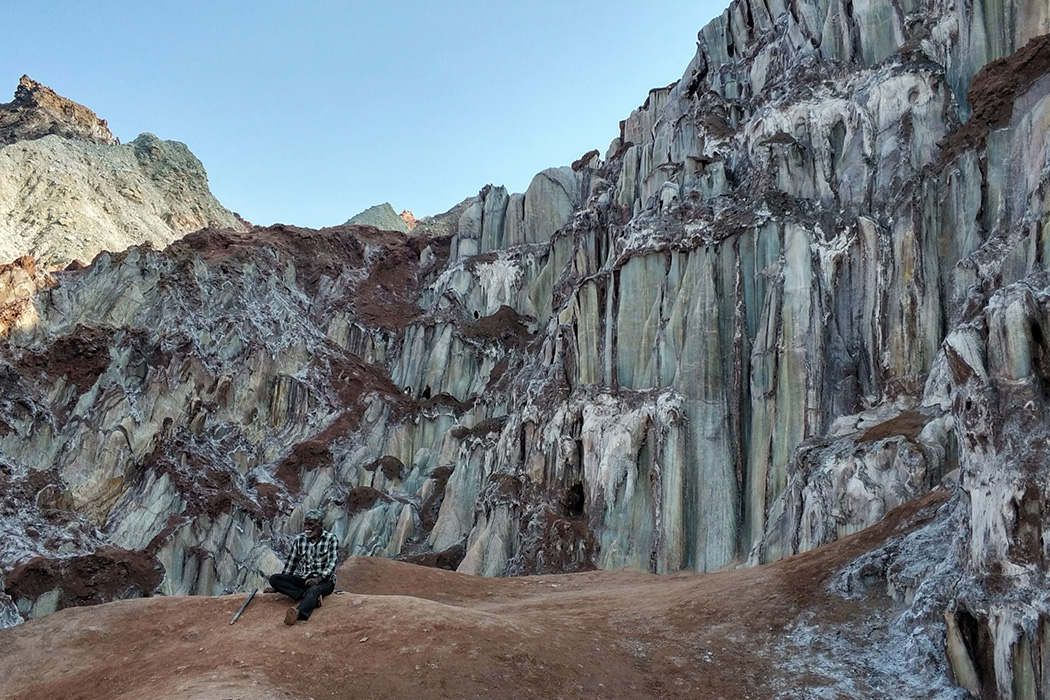 SUNDAY 10/30, 3:00 PM (SESSION 24)
Director: Komeil Soheili
Producer: Jooyoung Soheili
Description:

Dela is a blind captain living on Hormuz Island in Southern Iran. While geopolitical tensions between Iran and the US rise, he practices a unique method of making bread that uses three unexpected elements from the island.
Biographies:

Komeil Soheili is a documentary filmmaker and producer. He has an M.A degree in Cultural Studies and Media and has done professional film courses in Indonesia and South Korea. He has been a festival director, juror, and consultant at several international film festivals. His documentaries are primarily about social issues and the environment, and they have been featured in several international festivals, including the Guangzhou International Documentary Film Festival and Fajr International Film Festival. Soheili's work has also won awards at festivals, such as the Cinema Vérité Iran International Documentary Film Festival, the Meihodo International Youth Visual Media Festival, and the Terres Travel Festival. He is also the author of two books, Media Understanding: Cinema and Live with Dynamite.

Jooyoung Soheili is an animation artist and instructor who taught animation for over seven years in one of Korea's best animation schools. The projects that she's produced and directed have been shown on South Korea's mainstream TV channels and in festivals, including in the Annecy International Animation Film Festival. She has great interest in environmental stories and since 2019 has produced documentaries related to these issues, as well.
Contact Information:

e: komeil.soheili@gmail.com
©2022 United Nations Association Film Festival (UNAFF)