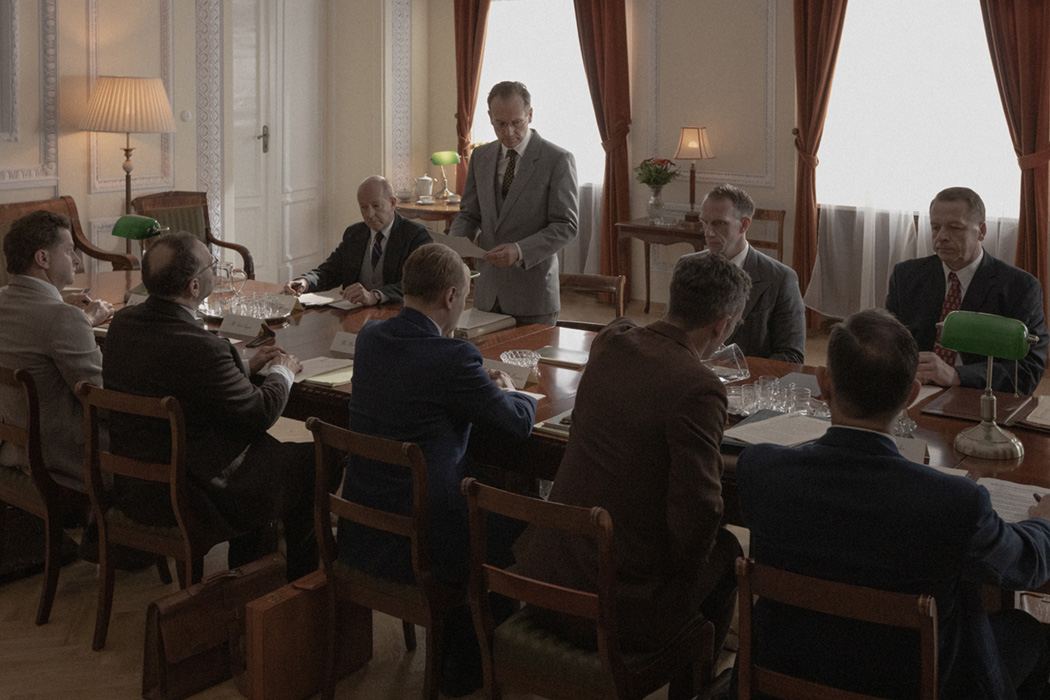 RECKONINGS


(76 min) Australia/Germany/Israel/Luxembourg/Netherlands/Poland/US



SATURDAY 10/29, 8:50 PM (SESSION 22)
Director: Roberta Grossman
Producers: Roberta Grossman, July Hodara, Karen Heilig
Description:

They met in secret to negotiate the unthinkable – compensation for the survivors of the largest mass genocide the world had ever known. Holocaust survivors were in urgent need of help, but how could reparations be determined for the unprecedented destruction of a people and atrocities suffered by millions? Reckonings explores this fascinating true story set in the aftermath of the Holocaust and leading to the groundbreaking Luxembourg Agreements of 1952. This is the first documentary to chronicle the harrowing process of negotiating German reparations for the Jewish people. It takes viewers from the halls of power in Bonn, West Germany, where fierce debate raged over how to pay wartime debts, to the streets of Jerusalem, where horror about any talks with Germany led to violent protests. It profiles Jewish and German leaders who risked their lives to negotiate the impossible.

Biographies:

Roberta Grossman, an award-winning filmmaker with a passion for history and social justice, has written, directed and produced more than 40 hours of film and television. Some of her films include Who Will Write Our History about Emanuel Ringelblum and the secret archive of the Warsaw Ghetto; Seeing Allred, about women's rights attorney Gloria Allred; Above and Beyond, about the American–Jewish WWII pilots who volunteered to fight for Israel in the 1948 War; Dorothea Lange: Grab a Hunk of Lightning; and On the Map. Grossman was the series producer and co-writer of 500 Nations, the eight-hour CBS series on Native Americans hosted by Kevin Costner. Her film, Homeland: Four Portraits of Native Action, aired on PBS.
July Hodara is a film producer and storyteller who joined Katahdin Productions in 2011. The first film she produced and directed was Hidden, an American adaptation of French documentary Les Enfants Cachés, about Jewish children who survived WWII in hiding. July's first project at Katahdin Productions was Hava Nagila. She stayed on to associate produce Above and Beyond with producer Nancy Spielberg, On The Map with director Dani Menkin, and Netflix Original selection Seeing Allred. In 2019, she co-produced Who Will Write Our History. July founded New Moons Productions, a media company through which she develops various projects, with a particular interest for women's stories.
Karen Heilig serves as the assistant executive vice president of the Claims Conference. Since 1999, she has participated in negotiations between the Claims Conference and the German and Austrian governments, as well as negotiations on unpaid Holocaust-era insurance policies. She broke ground as the first female representative for the Claims Conference in negotiations. Understanding 70 years of compensation agreements from a personal, legal, and historical perspective and having interacted with those who negotiated the Luxembourg Agreements, Karen was uniquely positioned to help bring this important film to life.

Contact Information:

w: http://reckoningsfilm.org
e: hadar@go2films.com

©2022 United Nations Association Film Festival (UNAFF)