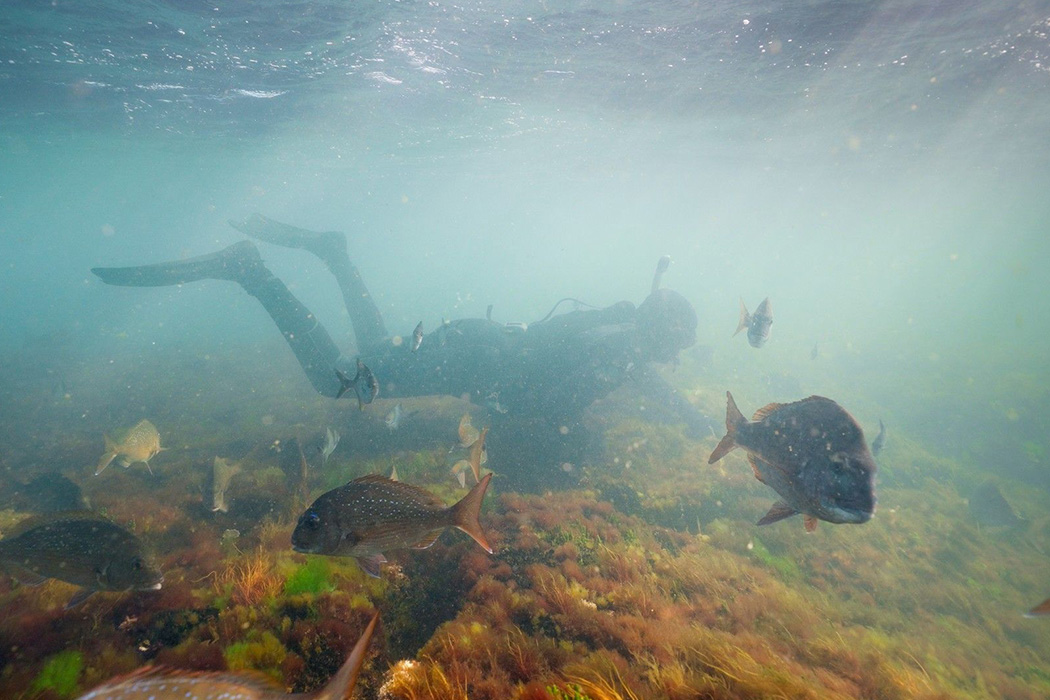 THE SANCTUARY


​​

(6 min) Australia



WEDNESDAY 10/26, 3:00 PM (SESSION 13)
Directors/Producers: Tim Brown, Michael Portway
Description:

Recounting his love of the water, Ray Lewis, OAM, snorkels among the vibrant sea life of the marine sanctuary he has helped to protect.
Biographies:
Michael Portway is an acclaimed Melbourne-based filmmaker. A graduate of the VCA's School of Film & Television, his films have screened at local and international festivals, including the Berlinale and Melbourne International Film Festival. His directorial work has also screened on the ABC. With years of experience working in the environmental sector, Michael is interested in utilising film to bring attention to the urgent issues of biodiversity loss, water health, and the climate crisis.
Tim Brown is an award-winning ecologist and filmmaker. He has lead-author publications in highly-regarded scientific journals, such as the Journal of Environmental Management and Biological Conservation. His short film, Halfway to Patagonia, claimed the major prize in an international travel film competition. Tim is passionate about combining his ecological expertise with filmmaking to create positive change for the natural world.
Contact Information:

w: https://grasslandfilms.com.au
e: info@grasslandfilms.com.au

©2022 United Nations Association Film Festival (UNAFF)