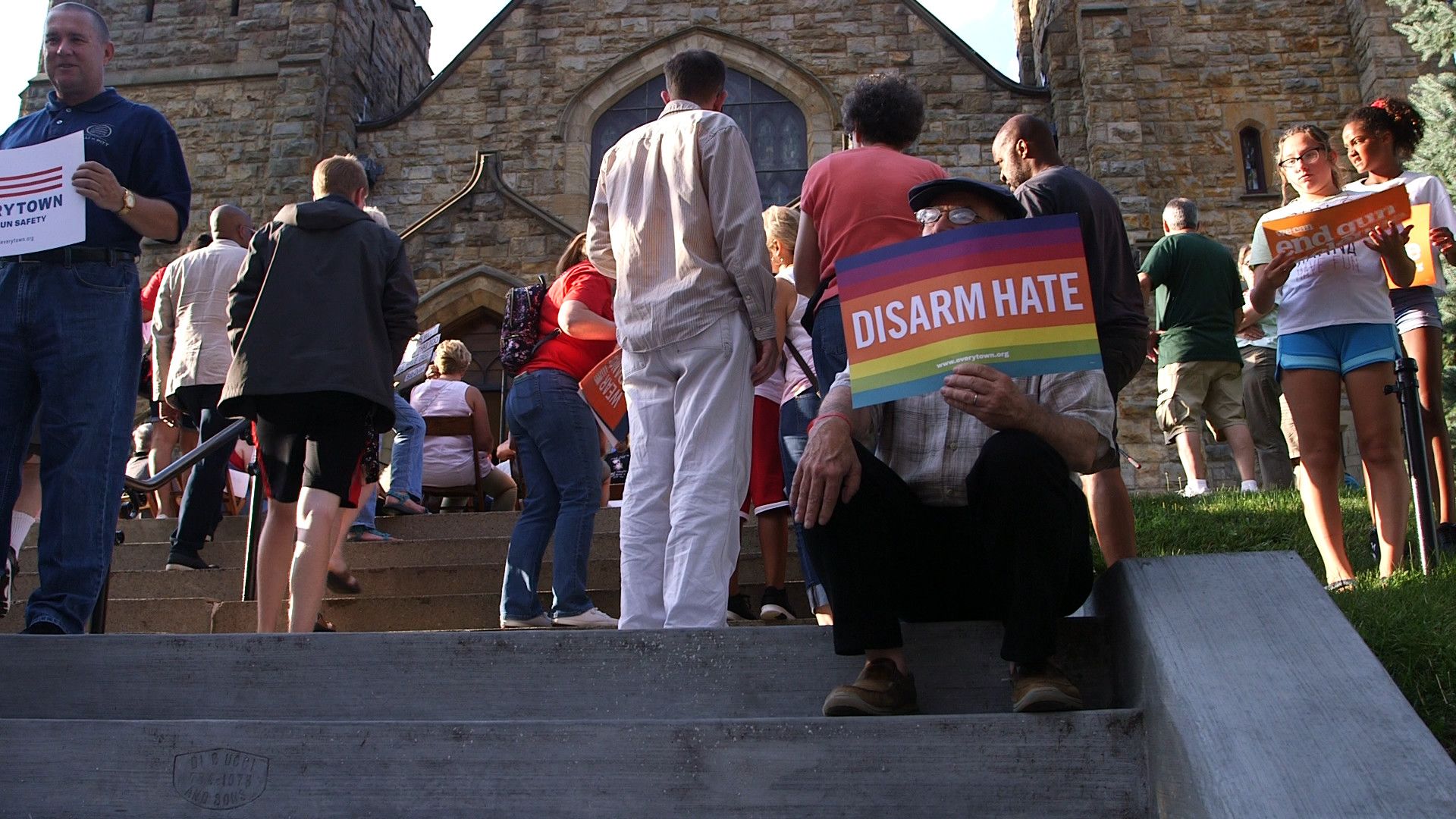 REPAIRING THE WORLD: STORIES FROM THE TREE OF LIFE




(80 min) US



SATURDAY 10/29, 4:50 PM (SESSION 21)
Director:
Patrice O'Neill
Reporter: Charene Zalis
Producer: Lisa Frank
Description:

This film documents a community's response to hate and antisemitism in the aftermath of the assault on three congregations at the Tree of Life synagogue in Pittsburgh, Pennsylvania. The lives of eleven people were taken on October 27, 2018, in the deadliest antisemitic attack in U.S. history. As the Jewish community experiences tremendous grief, they face the resurgence of age-old threats that lead to horrific violence. Together with their neighbors, they meet fear with courage as they confront hate and strengthen the connections they have been building for years. Through the voices of survivors, family members, diverse Pittsburgh residents, and leaders, the film shows the powerful display of unity in a moment of crisis, the resilience of a vibrant city, and a community working together to understand what it means to be "Stronger than Hate."
Biographies:

Patrice O'Neill is a filmmaker and CEO of the Oakland-based non-profit strategic media company, The Working Group, and leader of Not In Our Town. Her film Not In Our Town began as a half-hour PBS special and turned into a dynamic movement to stop hate and build inclusion in communities across the U.S. and around the world. Recognized as a pioneer in impact media producing, Patrice's films and community engagement campaigns have focused on stories about local communities working together for change. Her films include Light in the Darkness, Waking in Oak Creek, Camden's Turn, and A Prosecutor's Stand. The latter two films are both part of a "Not In Our Town" series about local leaders and law enforcement working together to prevent hate crimes and build safe, inclusive communities.
Lisa Frank is a documentary producer and non-profit director who guides documentary and multimedia projects from inception through distribution and outreach/engagement. Her most recent film, In Case of Emergency, paints a startling picture of our nation's ERs stretched to the breaking point; it was awarded the Audience Award for Best Film at the Boston Globe's GlobeDocs Film Festival and the Grand Jury Award For Best Documentary at UNAFF (United Nations Association Film Festival). Her work has reached millions of viewers on platforms including PBS stations nationwide and the Discovery Network.
Contact Information:

w: https://niot.org/
e: poneill@theworkinggroup.org

©2022 United Nations Association Film Festival (UNAFF)