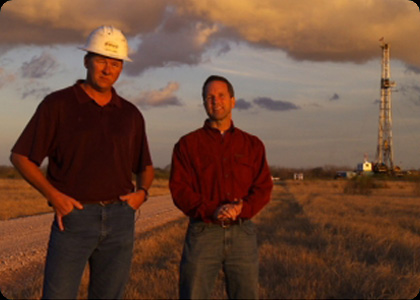 Houston We Have a Problem
83' (USA)
Director: Nicole Torre
Producers: Nicole Torre, Eric Mofford


Description:
Houston—We Have a Problem steps inside the energy capital of the world to see the hard truths about oil, from the Texas oilmen themselves. For decades American presidents have cried the woes of our nation's addiction to foreign oil. Hollow campaign promises project a future that can be independent and sustainable. Yet the truth is, the energy policy of the USA has only been a strategy of defense, not offense. We are fighting a cold war on energy, and both Wall Street and Main Street have no idea what to do. We will see a new form of Wildcatting in alternatives, and learn how many oilmen believe that being shackled to cheap oil is only destroying our empire. Many old timers realize that the oil industry must change, advising that it is going to take everything to meet America's future energy needs. The film includes interviews with: Neil Bush, of the Bush family; Jim Hacket, CEO of Anadarko; John Hofmeister, former president of Shell Oil; Bobby Parker, chairman of Parker Drilling; John Schiller, CEO of Energy XI; Greg Davis, president of Davis Petroleum; Matt Simmons, oil expert, author and chairman of Simmons & Company; Clayton Williams, president Claydesta Oil & Gas; Bill While, mayor of Houston, Texas; Carl Pope, executive director of the Sierra Club; Joanne King Herring, Middle East ambassador and Afghanistan advisor; Steve Munson, CEO of Vulcan Power Company; Senator Harry Reed, U.S. Senate Majority Leader; and T. Boone Pickens, wind investor, chairman BP Capital.


Biography:
Nicole Torre was the creator and executive producer of Bravo's The It Factor, a critically acclaimed series that ran two thirteen-week cycles. For several years, Nicole served as VP and development director at Zanzibar Productions. Nicole has also worked as a development producer with Discovery, where her focus was the launch of its new network Planet Green. In addition to her development work for several production companies and an alternative energy company, Nicole did creative work for the Nick, Jr. network. Recently, Nicole served as associate producer of the groundbreaking documentary The Next Epoch, commissioned by Physicians for Social Responsibility.


Contract Information:
Nicole Torre
New Angle
10919 Braddock Drive
Culver City, CA 90230
E-mail: stanmonahan@mac.com
Web site: www.newangle-media.com