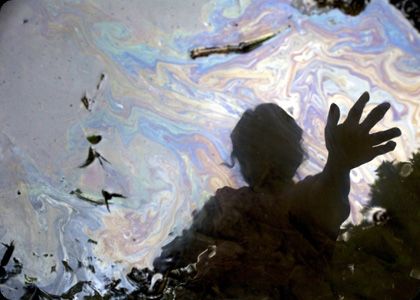 Crude
104' (Ecuador, USA)
Director: Joe Berlinger
Producers: Joe Berlinger, Michael Bonfiglio, Richard Stratton, J.R. Deleon


Description:
Crude takes place in the Amazon jungle of Ecuador, pitting 30,000 indigenous and colonial rainforest dwellers against the U.S. oil giant Chevron. The plaintiffs claim that Texaco—which merged with Chevron in 2001—spent three decades systematically polluting one of the most biodiverse regions on Earth and poisoning the water, air and land. Crude explores the 'Amazon Chernobyl' case from all angles, weaving together the legal drama with examinations of the complex worlds our main characters navigate, including contemporary Latin American politics, celebrity activism and NGO's, the media, corporate responsibility and accountability, and the effects of industrialization on indigenous cultures. Filmmakers gained access to players on all sides—including interviews with Chevron attorneys and the company's chief environmental scientist—capturing the drama as it unfolded while the case grew from a little-known legal story to an international cause célèbre. Crude focuses on the human cost of our addiction to oil and a monumental effort to hold a major corporation accountable for its past deeds.


Biography:
Joe Berlinger is an award-winning filmmaker, journalist and photographer, whose films include the celebrated documentaries Brother's Keeper, Paradise Lost, and Metallica: Some Kind of Monster. In addition to his feature documentary work, Berlinger has produced and directed a great deal of television, both fiction and nonfiction, including The Begging Game for ABC News and PBS/Frontline and Where It's At: The Rolling Stone State of the Union, an ABC primetime special in celebration of the magazine's 30th anniversary. Berlinger is co-executive producer and director of the acclaimed series Iconoclasts for Sundance Channel. He won an "Outstanding Nonfiction Series" Emmy as co-executive producer of The History Channel's 10 Days that Unexpectedly Changed America, for which he also directed an episode about the assassination of President William McKinley and the rise of Theodore Roosevelt.

Michael Bonfiglio began his career in film working with Joe Berlinger with the theatrical distribution of Paradise Lost. He was an associate producer of Berlinger & Sinofsky's acclaimed Revelations: Paradise Lost 2, and their instant-classic rock doc Metallica: Some Kind of Monster. He was a producer and camera operator of Two Roads to Baja, about the legendary 1000-mile Mexican off-road race and the producer of Hollywood High, a documentary for AMC about contemporary portrayals of drug culture in cinema that featured interviews with Jim Jarmusch, John Waters, Darren Aronofsky, and the late Hubert Selby, Jr.


Contact Information:

@radical.media
Michael Bonfiglio
435 Hudson Street, 6th Floor
New York, NY 10014
E-mail: bonfiglio@radicalmedia.com
Web site: www.crudethemovie.com