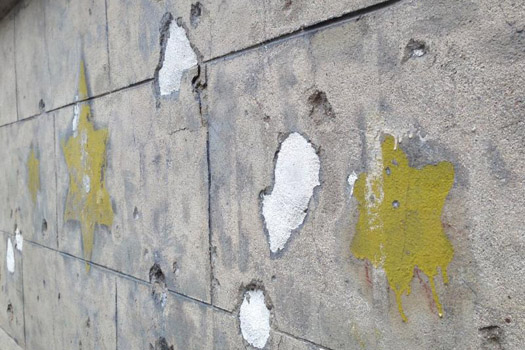 Saturday 10/17, 4:00 PM (Session 6)
Director: Curt Fissel
Producer: Ellen Friedland

Description:
Yellow Stars of Tolerance documents a project to preserve yellow stars that were painted during the Holocaust in World War II on a synagogue exterior wall in Normandy, France to terrorize the Jewish community. While the intent of the recent preservation project was to serve as a testament to that terrible chapter of history and a reminder of the dangers of intolerance, the recent, tragic increase in anti-Semitism gives this story continuing significance.
Biography:
Curt Fissel began his career as a news cameraman with an NBC affiliate station, then moved to NJN (PBS) where he became chief photographer and manager of news and documentary staff. Credits at NJN include cinematography, editing and producing on over twenty documentaries that garnered him the Cine Golden Eagle, NATAS nominations for Individual Achievement in Photography and Outstanding Historical Documentary, and an Associated Press Outstanding Documentary award. For the past nineteen years he has been working with Ellen Friedland, directing, photographing and editing ten documentaries for JEMGLO. Curt and Ellen also own a corporate video production business called Voices & Visions Productions.
Ellen Friedland is the producer and writer of JEMGLO' s ten documentaries. She began her career as an attorney, serving as a law clerk to a US Judge in NY and a consultant to NJ bioethics commissions, then became the founding and an award-winning political correspondent for a NJ weekly. She is also a principal in corporate video production business Voices & Visions Productions, voicesandvisions.com, focusing on business growth, marketing and production responsibilities. In 2014 she was honored to be selected as one of the Best Fifty Women in Business in New Jersey.
Contact Information:
e: ellen@jemglo.org
w: www.jemglo.org/portfolio-12.html
©2015 United Nations Association Film Festival (UNAFF)