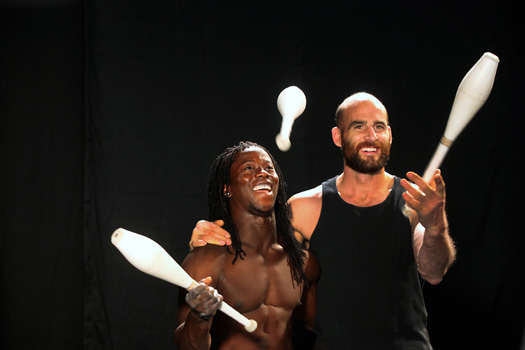 Saturday 10/17, 1:00 PM (Session 5)
Director: Susan Gray
Producer: Linda Matchan
Description:
Circus Without Borders is an enlightening tale of two circus troupes from opposite ends of the globe who converge to realize a common dream. Using circus arts as a means of self-expression and cultural exchange, the two circuses, Artcirq in the Canadian Arctic and Kalabante in West Africa, give youth in two of the world's most challenged communities the tools to travel beyond their borders and succeed. The film is a beautiful performance piece, a portal into two remote cultures, and an inspiring story of joy and heartbreak with universal relevance.
Biography:
Susan Gray is an award-winning documentary film director, writer and producer who has produced documentary films for worldwide television broadcast, festivals and cinema, working from Europe, Africa and the United States. She is the director of broadcast development at Northern Light Productions.
Linda Matchan is a Canadian-born documentary filmmaker and feature writer for The Boston Globe. She has a special interest in the Canadian Arctic, and has reported on social issues affecting the Inuit for the Pulitzer Center on Crisis Reporting.
Contact Information:
e: northernlightp@gmail.com
w: www.circuswithoutborders.com
©2015 United Nations Association Film Festival (UNAFF)