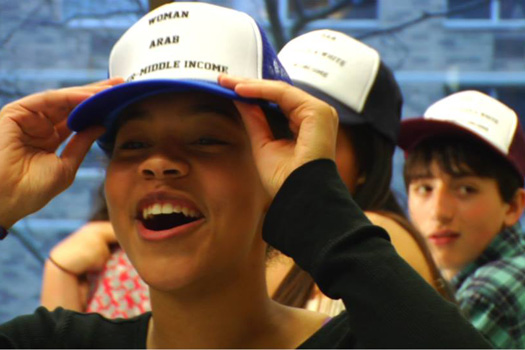 Thursday 10/22, 3:25 PM (Session 16)
Director: Catherine Wigginton Greene
Producer: Andre Robert Lee
Description:
What if this next generation could transcend racism? We asked twelve teenagers from New York City to come together for one school year to talk about race and privilege in a series of workshops and in conversations most of us are too afraid to have. The film is part of a larger initiative—Deconstructing Race—developed by The Calhoun School to create a multimedia platform to get young people, their teachers and their families talking—and doing something—about structural systemic racism. Once they push through naivete, guilt and tears, what they learn may change us all.
Biography:
Catherine Wigginton Greene is a director, writer, and producer with Point Made Films. She co-produced In 500 Words or Less, which followed four high school seniors as they tried to figure out who they were and who they wanted to become while forging through an anxiety-filled college application process. She also wrote and produced the Adopted: We Can Do Better educational DVD series for adoptive families.
André Robert Lee produces and directs for film and television for Point Made FIlms and his production company, Many Things Management. He directed and produced The Prep School Negro, a film documenting his personal journey as a high school scholarship student, exploring what he gained intellectually but lost emotionally when he left the streets of Philadelphia each day for his elite private school.
Contact Information:
e: catherine@pointmade.com
w: www.notracistmovie.com
©2015 United Nations Association Film Festival (UNAFF)