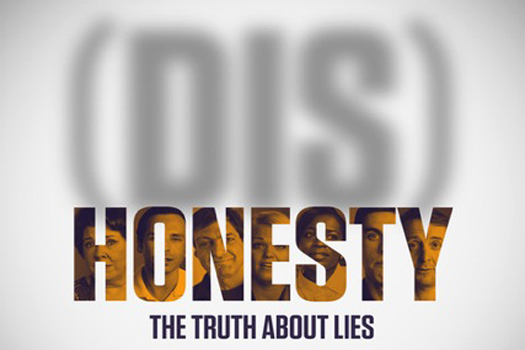 Friday 10/16, 7:40 PM (Session 3)
Director: Yael Melamede
Producer: Yael Melamede, Dan Ariely
Description:
It's human nature to lie; we all do it! From scandalous headlines to little white lies, this documentary feature film explores the human tendency to be dishonest and the complex impact dishonesty has on our lives and everyday society. It is inspired by the work of behavioral economist, Dan Ariely. Directed by the Oscar winning filmmaker Yael Melamede, the film interweaves personal stories, expert opinions, behavioral experiments and archival footage to reveal how and why people lie.
Biography:
Yael Melamede is the co-founder of SALTY Features—an independent production company based in NYC whose goal is to create media that is entertaining and enhances the world. Yael's recent film Inocente, directed by Sean and Andrea Fine, won the 2013 Academy Award for Best Documentary Short. Her last film Desert Runners, directed by Jennifer Steinman, won multiple awards in the US and around the world. Other producing credits include: Brief Interviews With Hideous Men, The Inner Life of Martin Frost and My Architect.
Dan Ariely, James B. Duke professor of psychology and behavioral economics at Duke University, is dedicated to exploring questions about human behavior in order to help people live more sensible—if not rational—lives. His interests span a wide range of behaviors, and his creative experiments are consistently interesting, amusing and informative, demonstrating profound ideas that fly in the face of common wisdom. Dan is the founding member of the Center for Advanced Hindsight, and the author of the New York Times bestsellers Predictably Irrational, The Upside of Irrationality and The Honest Truth About Dishonesty.
Contact Information:
e: RachelB@bondinfluence.com
w: www.thedishonestyproject.com
©2015 United Nations Association Film Festival (UNAFF)