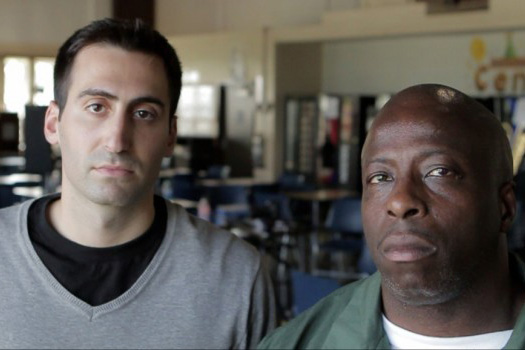 Wednesday 10/21, 7:00 PM (Session 15)
Director: Ray Klonsky, Marc Lamy
Description:
David McCallum is a convicted murderer from the mean streets of Brooklyn who has spent twenty-nine years in prison. Ray Klonsky is a middle-class, Jewish-Italian kid from Toronto. When fate crossed their paths however, a friendship was born that changed both of their lives forever. The unlikely bond between David and Ray turns this gut-wrenching wrongful conviction story into a transformative film about going the distance for what you believe. Inspired by Errol Morris' Thin Blue Line, see how a small group of unlikely people set about to exonerate a man convicted of a murder he did not commit.
Biography:
Ray Klonsky: Upon graduating from the communications program at Concordia University, Ray directed and produced numerous music videos, corporate web spots, short films and large-scale events. In 2011, Ray joined No Regrets Entertainment, a New York City based production company where he continues to hone his skills. Independently, Ray has directed and produced web spot for various brands including Mountain Dew, TJ Maxx and Samsung. In addition, his series of short documentaries, Street Stories, found a home on Creative Control TV. David & Me is his first feature documentary,
Mark Lamy: Since graduating from Concordia University, Marc has been working as a director of photography and director on numerous Canadian productions, from documentary television series to music videos and web-based work. In 2008, he began developing David & Me with Ray Klonsky.
Contact Information:
e: rebeccacellicargofilms@gmail.com
w: www.cargofilm-releasing.com/home/films/david-me
©2015 United Nations Association Film Festival (UNAFF)