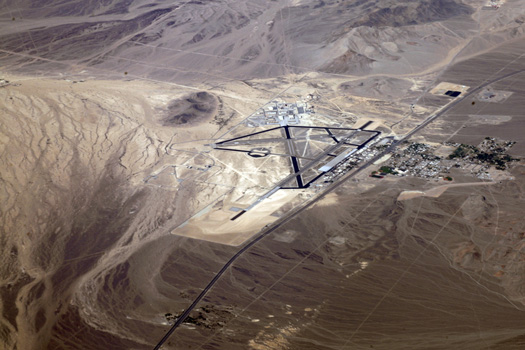 Saturday 10/17, 5:50 PM (Session 6)
Director: Tonje Hessen Schei
Producer: Lars Løge
Description:
Drone brings us inside the covert CIA drone war. The film follows people who live under drones in Pakistan and the drone pilots who struggle with the new warfare. Covering diverse ground including the recruitment of young pilots at gaming conventions, the re-definition of "going to war," the moral stance of engineers behind the technology, the world leaders giving the "green light" to engage in the biggest targeted killing program in history, and the people willing to stand up against the violations of civil liberties and fight for transparency, accountability and justice, the film shows how drones change wars and possibly our future.
Biography:
Tonje Hessen Schei is an award-winning documentary filmmaker who has worked with independent documentary production since 1996. Her films focus on human rights, the environment and social justice. Tonje directed and produced Play Again and Independent Intervention, both of which have won several international awards. The films have been screened on all continents in over one-hundred countries, and are used by schools and universities globally. In the US, Tonje worked for ENG (Electronic New Group, LA) and she was co-distributor and the researcher for documentaries All Power to the People! and Downwinders. In Norway, she worked for the Norwegian Broadcasting Corporation NRK. Tonje was the festival director of Human Rights Human Wrongs, Scandinavia's sole documentary film festival that focuses only on human rights. Tonje started Ground Productions in 2005, an international documentary production company based in Portland, Oregon, USA and Oslo, Norway.
Lars Løge is the main producer at Flimmer Film AS. He has produced eighteen documentaries and several documentary series. In addition he has done line production for Discover Channel, co-produced a feature fictionfilm with Finland (Garbage Prince, 2011), a documentary with Sweden (Raya, NRK/SVT, 2010) and secured international financing and sales for four documentaries/series. Lars is a board member of the Norwegian Producers Union, representing documentary and the regions, and chairman of the western Norwegian branch of the union. He is also a board member and currently decision maker for the Southern Norwegian Film Center.
Contact Information:
e: ts@nfi.no
w: www.dronethedocumentary.com
©2015 United Nations Association Film Festival (UNAFF)