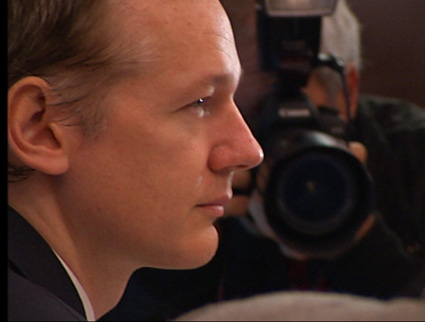 WikiRebels
(59 minutes) Sweden
Directors: Bosse Lindquist, Jesper Huor
Producer: Ingemar Persson
Description:
WikiLeaks has become world famous in record time after having made the biggest disclosure of classified information in history. There has been a dramatic increase in the amount of information available to the world about everything from torture in the war in Iraq to the shady business dealings of Icelandic bankers. But few know anything about what drives WikiLeaks or about its mysterious founder, Julian Assange, declared a hero by some and accused of everything from espionage to rape by others. Who are the people behind WikiLeaks and how did they get where they are today? WikiRebels follows the organization's development, from back when its founder Julian Assange was a teenager, hacking into the army's mainframe computers, up until the present and the releasing of 260,000 explosive American diplomatic reports. Julian Assange and several of the organization's key players appear, giving their first in-depth interviews.
Biography:
Bosse Lindquist is head of the Swedish Radio's Documentary Department. He has been directing radio documentaries since the late 1980's, and his credits include Silence of Phnom Penh, The Rebels, and Bring the Jews Last. A number have been internationally recognized and received major awards.
Jesper Huor is a Swedish journalist and writer. He has written the books Last Trip to Phnom Penh and In the Meantime, the Taliban, whic is a story about the war in Afghanistan. Huor also worked on the radio documentary The Librarian, which was nominated for Ikaros Prize and won the Grand Prize Radio in 2009.
Contact Information:
SVT Sales
E-mail: svtsales@svt.se
Web site: www.svt.se/2.77247/1.2269992/wikirebels