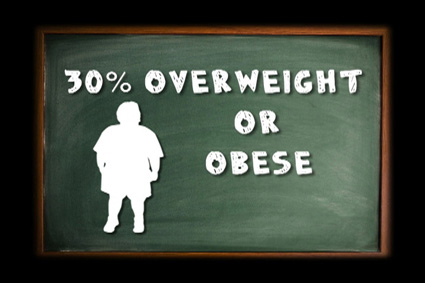 Lunch
(27 minutes) USA
Directors: Avis Richards, Israel Bonequi
Producer: Avis Richards
Description:
As nation-wide funding for school cafeterias rapidly decreases and high-calorie, low-nutrient meals have become order of the day, our nation's children are being afflicted by a slew of diet-based diseases from high blood pressure and cholesterol to diabetes and obesity. In Lunch, a revealing documentary short, director Avis Richards investigates the causes and the consequences of "growing up in a junk-food culture." Through numerous on-site interviews with food workers, doctors, educators and students, Lunch provides a candid, penetrating and disturbing account of the National School Lunch Program's failure to promote the proper dietary habits to ensure our youth's physical, social and psychological well-being. The documentary also explores viable alternatives to the hamburger hegemony, talking with farmers and other community leaders about their efforts to put locally-grown, whole foods back on the menu and make diet and nutrition a core part of every school's educational model. Lunch serves up an eye-opening account of a national crisis and its potential solutions, a film that should interest anyone concerned about the future of our students and our society.
Biography:
Avis Gold Richards is the founder and CEO of Birds Nest Foundation, a 501(c)3 non-profit creative group that produces high-quality documentaries, short videos and public service announcements for charitable organizations. An award-winning executive producer and director, Avis has produced and directed over fifty films and multiple Web sites and events. Avis is also the founder of the Ground Up Campaign, which provides indoor academic gardens for schools throughout the nation.
A creative/artistic director with over twelve years of experience in the visual communications and video production fields, Israel Bonequi has produced, directed and collaborated in countless projects for print, Web design, e-commerce and interactive CD and DVD productions. Israel Bonequi's career originally started in Mexico City performing and collaborating with several artists such as Claudio Bermudez and Jorge Castro, acting as musical director for the latter. After moving to Montreal, Canada in 1995, he pursued his formal training in graphic arts and photography at Concordia University.
Contact Information:
E-mail: avis@birdsnestproductions.com
Web site: www.lunchthefilm.com