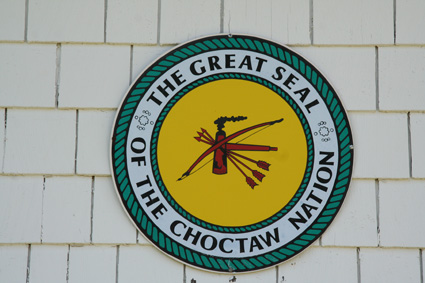 Choctaw Code Talkers
(57 minutes) USA
Director: Valerie Red-Horse
Producers: Valerie Red-Horse, Gale Anne Hurd
Description:
In 1918, not yet citizens of the United States, Choctaw members of the American Expeditionary Forces were asked by the government to use their native language as a powerful communication tool against the German Forces in World War I, setting a precedent for code-talking as an effective military weapon and establishing them as America's original Code Talkers. The film transports viewers back to World War I for an intimate and engaging look into the lives of these brave men, their families, their dreams and their patriotism to a country who would remember them as heroes, but not until after their deaths.
Biography:
Valerie Red-Horse of Cherokee ancestry is the owner and founder of Red-Horse Native Productions, Inc., which has become the preeminent collaborator with American Indian tribal nations to bring important Native stories accurately and respectfully to the screen. Red-Horse's body of work spans over two decades of film and television content creation and production, always providing insightful, sensitive and unique perspectives for both the historical and contemporary indigenous story. Red-Horse's collaborations have included projects funded by or working with the Mashantucket Pequot Tribal Nation, the Navajo Nation, The Powhatan Renape Nation, the Chumash Band of Mission Indians, The Viejas Band of Kumeyaay, The Choctaw Nation and the Ponca Tribe of Nebraska.
Gale Anne Hurd has produced more than two-dozen feature films that have generated billions of dollars in revenue, and earned Oscar nominations and scores of awards. She has further distinguished herself by championing paradigm-shifting technological innovations, and carving out a preeminent position within the previously all-male ranks of epic-scaled film production. As the chairman of her own production entity, Valhalla Motion Pictures, Hurd continually develops a broad range of projects, which include: The Walking Dead for AMC, The Incredible Hulk, Aeon Flux and Aliens.
Contact Information:
Red-Horse Native Productions, Valhalla Motion Pictures, Native American Public Telecommunications
E-mail: valerier@valerieredhorse.com
Web site: www.nativetelecom.org/choctaw_code_talkers