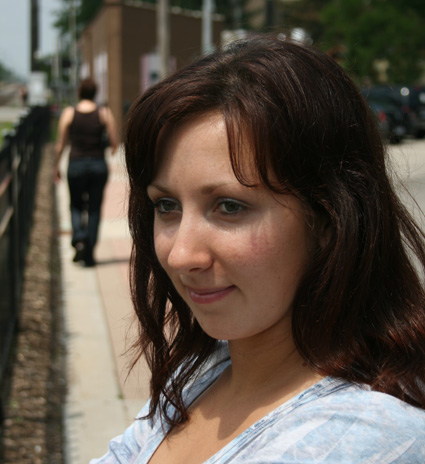 Fatal Promises
(60 minutes) Austria/Moldova/Russia/Ukraine/USA
Director: Kat Rohrer
Producers: Anneliese Rohrer, Tom Greenman
Description:
Through personal stories of victims and interviews with politicians, NGO representatives and activists, Fatal Promises provides a comprehensive look at the realities of human trafficking versus the rhetoric of politicians and pundits who claim to be making significant strides in combating this horrific crime against humanity. Ukraine, the second largest country in Europe, is a prime example of a nation struggling to establish a stable economy, a functioning legal system and to control criminal enterprises of which human trafficking is the largest. Over the years, hundreds of thousands of women, children and men have been trafficked from Ukraine to the United States, Western Europe and the Balkans since the fall of the Soviet Union.
Biography:
Kat Rohrer founded GreenKat Productions in 2002 with her business partner Tom Greenman. Since then they have produced, and Kat has directed, more than ten short films, music videos and commercials. Her short film The Search won Best Short at the 2005 LA Femme Film Festival. Recently Kat acted as the director of photography on the
feature length documentary Larry Flint: The Right to Be Left Alone for Midtown Films.
Anneliese Rohrer has been a political journalist for over thirty years. As well as writing op-ed pieces for international publications like The New York Times, The Los Angeles Times, The Guardian and The Observer, among others, she was both the senior editor for the national affairs and the international affairs departments at the Austrian daily newspaper Die Presse.
Tom Greenman is a founding partner of GreenKat Productions along with Kat Rohrer. For over fifteen years he has been working in the business community, and for twelve years in acting. Apart from his role as a producer, he has also contributed to GreenKat's body of work by acting in and writing for some of their projects. His work for Fatal Promises included research, interviewing and filming.
Contact Information:
GreenKat Productions
E-mail: kat@greenkatproductions.com
Web site: www.fatalpromises.com