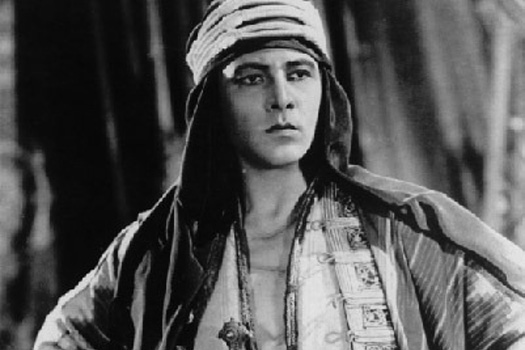 Saturday 10/25, 9:30 PM (Session 27)
Director: Michael Singh
Producers: Catherine Jordan, Michael Singh
Description:
Valentino's Ghost examines the ways in which America's foreign policy agenda in the Middle East drives the U.S. media's portrayals of Arabs and Muslims. The film lays bare the truths behind taboo subjects that are conspicuously avoided, or merely treated as sound bites by the mainstream American media: "Why do they hate us?" "Why do we hate them?" What were the events that led to the 9/11 attacks? What are the politics behind the U.S.-Israeli relationship? Why is there a robust debate about these subjects in Europe, the Arab World and in Israel itself, but not in the U.S.? A dozen expert commentators elucidate the reasons behind the lack of a serious national dialogue on these topics, and reveal the media's – and the U.S. government's – roles in perpetuating many Americans' fear and loathing of Arabs, Muslims and Islam.
Biography:
Michael Singh wrote and associate produced the definitive bio-pic Mahalia Jackson:The Power and the Glory (PBS). He was senior producer and writer for the Chicago's Lifeline series that launched Discovery's Health Channel, and won the Freddie Award for Best Health Series both years when he helmed the show. He has made award-winning documentary shorts on Sikh history, including The Prisoner's Song, about a WWI soldier captured at Flanders; The Rebel Queen, about Maharani Jindan, the Punjabi queen who almost brought Britain to its knees; and Riding the Tiger, about his own experience witnessing the massacre of Sikhs in New Delhi in 1984. Valentino's Ghost is his debut as a feature documentary film director. The impetus for Michael's decision to make Valentino's Ghost comes from his observation of the maltreatment of Arabs and Muslims in America, ranging from violent hate crimes, to bigoted portraits of them created by some of America's most talented and liberal filmmakers and writers and politicians. Michael was raised in the Indian Himalaya mountains. He studied film production at USC's Division of Cinema/TV. He is based in Los Angeles, where he lives with his wife Joanna Lancaster.

Catherine Jordan's career includes 14 years of journalism and five years as producer and co-editor on the documentary feature film Valentino's Ghost. She recently spent three years at Hollywood studio Paramount Pictures, where her work included research and writing on the genres and highlights in Paramount's theatrical library of 2,500 films. Catherine worked for several years as an editor and staff writer at the Los Angeles Times, and as a correspondent for The Daily Telegraph in London, writing and reporting on topics including the media, the arts and Hollywood. She also has written for The Hollywood Reporter, Los Angeles Magazine, Condé Nast's Tatler (London) and The New Scotsman (UK). Catherine was born and raised in the New York area by her English mother and American father. She currently lives in Los Angeles.
Contact Information:
Michael Singh Productions, Inc.
e: michael@valentinosghost.com, catherine@valentinosghost.com
w: www.valentinosghost.com
©2014 United Nations Association Film Festival (UNAFF)