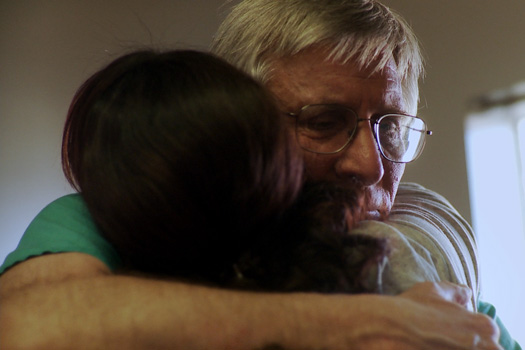 Sunday 10/19, 9:10 PM (Session 12)
Directors/Producers: Martha Shane, Lana Wilson
Description:
After Tiller intimately explores the highly controversial subject of third-trimester abortions in the wake of the 2009 assassination of practitioner Dr. George Tiller. The procedure is now performed by only four doctors in the United States, all former colleagues of Dr. Tiller, who risk their lives every day in the name of their unwavering commitment toward their patients.

Biography:
Martha Shane is a Brooklyn-based filmmaker. From 2006 to 2008, she co-directed, produced and co-edited the feature documentary Bi the Way. Subsequently, Shane worked as a freelance editor, producer and cinematographer for projects ranging from a short documentary about a community health center in post-Katrina New Orleans to an experimental film about the Japanese writer Osamu Dazai. After Tiller is her second feature documentary. Shane is currently co-directing The Mystery of Marie Jocelyne, a suspense-filled feature documentary that unravels the many mysteries surrounding alleged con artist and former film festival director Marie Castaldo. Shane graduated from Wesleyan University in 2005 with a bachelor's degree in film studies.

Lana Wilson is a Brooklyn-based filmmaker. After Tiller is her feature documentary debut. Wilson was previously the film and dance curator for Performa, the New York biennial of new visual art performance, where she curated and produced performances by Canadian filmmaker Guy Maddin, French choreographer Boris Charmatz, and many others. She has also organized several film retrospectives including Not Funny: Stand-Up Comedy and Visual Art (2011), The Polyexpressive Symphony: Futurism on Film (2009), and Dance After Choreography. She also curated the film series Performance Now for Wesleyan University, co-curated and produced the omnibus artists' film Futurist Life Redux, and edited the book Performa 09: Back to Futurism. Wilson holds a bachelor's degree in film studies and dance from Wesleyan University, where she graduated with honors.

Contact Information:
Oscilloscope Laboratories
e: kate@oscilloscope.net
w: www.aftertillermovie.com
©2014 United Nations Association Film Festival (UNAFF)