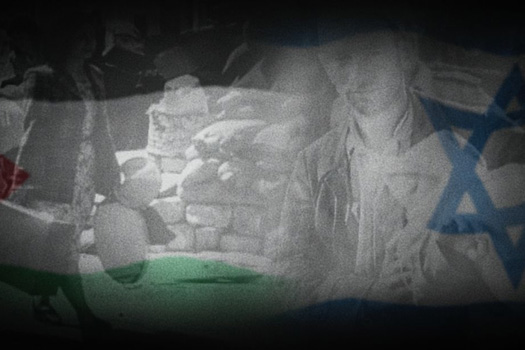 Sunday 10/26, 7:30 PM (Session 30)
Director: Eliyahu Ungar-Sargon
Producers: Pennie Ungar-Sargon, Eliyahu Ungar-Sargon
Description:
For decades, the prevailing wisdom has been that the solution to the Israeli-Palestinian conflict would come in the form of a two-state solution. Typically, this is formulated as an Israeli withdrawal from the West Bank and the establishment of a Palestinian state there and in the Gaza Strip. Unfortunately, with half a million Israeli settlers living throughout the West Bank and millions of Palestinian refugees demanding to return to their homes in Israel, the two-state solution no longer seems practical. Spending time with people from across the political spectrum, including settlers, politicians, activists and unique individuals who have successfully crossed the ethnic divide, the film explores the challenges that lie ahead as well as the possibilities that such a solution might entail.
Biography:
Eliyahu Ungar-Sargon has spoken and written extensively about issues of human rights, religion and politics. His first film, Cut: Slicing Through the Myths of Circumcision, received critical acclaim and helped define an emerging global conversation about the conflict of values inherent in the ancient practice. He also directed and edited Questions of Life and Death, about an Israeli assassin. Eliyahu is a guest lecturer in the film, video and new media department at The School of the Art Institute of Chicago. Eliyahu was born in London, raised in an Orthodox Jewish home in Brookline and moved to Israel when he was thirteen. There, he underwent a rigorous religious and secular education in some of the country's best schools. At the age of eighteen, in the face of intense social pressure, he decided not to serve in the IDF (Israeli Military) for ethical reasons.
Pennie Ungar-Sargon has a background in sales and marketing, and experience in new media and documentary production and distribution. In 2007, Pennie founded White Letter Productions and produced the critically acclaimed documentary Cut: Slicing Through the Myths of Circumcision. This film has screened internationally, and was most recently featured at the Pasadena Film Festival. She is a proud member of MENSA, holds a bachelor's degree in psychology, studied medicine in England, and recently completed an MBA at DePaul University.
Contact Information:
White Letter Productions
e: cutdocumentary@gmail.com
w: www.withoutaland.com
©2014 United Nations Association Film Festival (UNAFF)