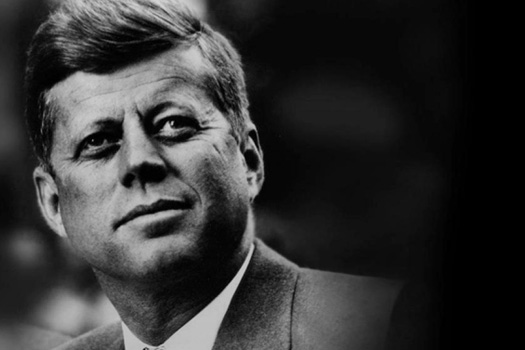 JFK: A President Betrayed




(90 min) Austria/Germany/Russia/US

[watch trailer]

Sunday 10/26, 3:00 PM (Session 28)
Director: Cory Taylor
Producer: Darin Nellis
Description:
To this day, the assassination of President John F. Kennedy remains among the most controversial mysteries of the 20th century. But even more compelling, are the bold actions he took that provoked extreme resentment from his own top military advisors. Narrated by Academy Award-winner Morgan Freeman, JFK: A President Betrayed uncovers new evidence that reveals how John F. Kennedy reversed years of entrenched United States government policy to embark on secret back-channel peace efforts with Nikita Khrushchev, Fidel Castro and other sworn American enemies. The film brings to light how President Kennedy was subverted by top US officials and considers how the world might be different had he lived.
Biography:
Cory Taylor is a primetime Emmy Award-winning filmmaker with more than twenty years of experience in documentaries. His most recent independent film, The Power of the Powerless narrated by Jeremy Irons, documents the dissident struggle, which led to 1989's Velvet Revolution in Czechoslovakia. Powerless was also broadcast in thirty countries and screened at twenty-six film festivals where it won multiple awards. In 2002, his award-winning film, A Quiet Revolution, narrated by Meryl Streep and featuring Nobel Peace Prize Laureate Wangari Maathai, portrayed the successful efforts of ordinary citizens combating deforestation, drought and environmental poisoning.
Darin Nellis, Agora's executive producer and business manager, has twenty five years of experience working in business and nonprofit management. His experience as a former Community Development Agent in Mauritania for the US Peace Corps nurtured his appreciation for globalism, a sensitivity he brings to all the projects he produces for Agora. Nellis' private sector positions have included managing director for the Eurasian distribution company Power Quality Holdings and director of marketing and sales for Nanotech Industries and Hybrid Coating Technologies.
Contact Information:
Agora Productions
e: dnellis@agoraproductions.org
w: www.jfkapresidentbetrayed.org
©2014 United Nations Association Film Festival (UNAFF)