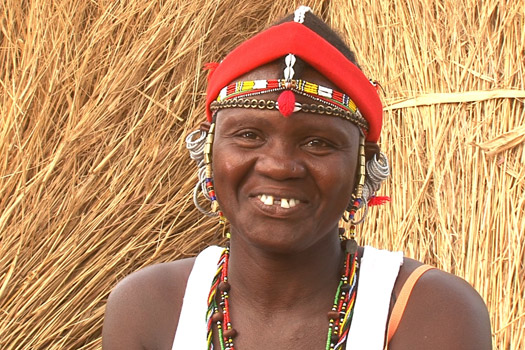 Languages in Survival: Menik




(6 min) Senegal



Friday 10/24, 4:00 PM (Session 22)
Director: Rozenn Milin
Producer: Bo Travail!
Description:
"Languages in survival" is a series of short documentary films about endangered languages and cultures in sub-saharan Africa. There are about 7000 living languages ​​on earth. Scientists estimate that half of them will disappear during the 21st century, leading to a real cultural disaster. These minority languages are part of the world heritage, they carry valuable knowledge, and most of all, they are the expression of specific identities that were often repressed.

This film is dedicated to the Menik people in Senegal, who struggle to preserve and develop their language and all that it conveys. Thus they fight for their dignity and their survival.
Biography:
Rozenn Milin was born in 1960 at the far end of the French heartland Bretagne region, from a family of farmers. Her parents did not speak French before attending school, and she herself was raised in a bilingual setting, in French and Breton. She soon began to act in favor of her language and culture. A graduate in History and Celtic Studies, she also studied theatre in New York City. She spent most of her career alternating from radio to television as a newscaster, host, actor, journalist, director, and producer. She has worked for FR3 (France), the BBC (GB), HTV (GB), S4C (GB), Arte (France/Germany), etc.

She also created and directed a Breton and Celtic-based television channel, TV Breizh, launched in France in 2000 on the cable and satellite. Deeply concerned about linguistic and cultural diversity, she then developed Sorosoro, a project to contribute to safeguard the languages and cultures of endangered peoples around the world. Since 2009, Sorosoro collected 300 hours of filmed documentation in several countries in Africa, Latin America and Oceania. (www.sorosoro.org)
Contact Information:
Bo Travail!
e: rozenn.milin@yahoo.com
©2014 United Nations Association Film Festival (UNAFF)