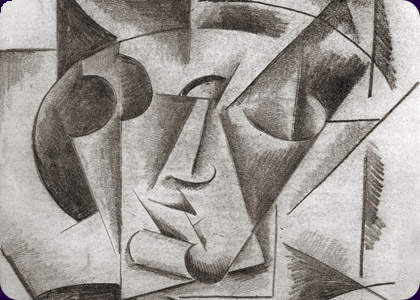 The Desert of Forbidden Art
(80 minutes) Russia/USA/Uzbekistan
Saturday, 10/30, 11:15am (Session XXII)
Directors/Producers: Amanda Pope, Tchavdar Georgiev

Description:
During the era of Soviet rule artists who stay true to their vision are executed, sent to mental hospitals or to Gulags. Their plight inspires young Igor Savitsky who pretends to buy state-approved art. Instead he daringly rescues 40,000 forbidden works by fellow artists and creates a museum in the desert of Uzbekistan, far from the watchful eyes of the KGB. Though a penniless artist himself, he cajoles the cash to pay for the art from the same authorities who are banning it. Savitsky amasses an eclectic mix of Russian Avant-Garde art. But his greatest discovery is an unknown school of artists who settle in Uzbekistan after the Russian Revolution of 1917, and who encounter a unique Islamic culture, as exotic to them as Tahiti was for Gauguin. Ben Kingsley, Sally Field and Ed Asner voice the diaries and letters of Savitsky and the artists.

Biography:
Amanda Pope's directing, producing, writing and editing credits over her more than 20-year-long career have focused on the dynamics of creativity in fine art, public art happenings, urban design, theatre and dance. Her award-winning films Jackson Pollock Portrait, Stages: Houseman Directs Lear and Cities for People have been broadcast nationally on PBS. Most recently she directed The Legend of Pancho Barnes and the Happy Bottom Riding Club about a pioneer woman aviator. Her program series Faces of Change documented grassroots reformers and emerging leaders in the former USSR. She has served on the board of New York Women in Film, the Women in Film Foundation in Los Angeles, and has been a jury member for the NEH, the Academy of Motion Picture Arts and Sciences student films, and the IDA documentaries. Amanda is an associate professor in production at the USC School of Cinematic Arts.
Tchavdar Georgiev has produced, associate produced or edited award-winning films as well as television programming for ABC, PBS, History Channel, National Geographic, Channel 1 Russia and MTV Russia. He was one of the editors on the documentary We Live in Public, which won the Grand Jury Prize at Sundance, and the feature Bastards, which won the MTV Russia award for Best Film. His editing credits include: Alien Earths, Divining the Human: The Cathedral Tapestries of John Nava, narrated by Edward James Olmos, Marion's Triumph, Maybe Baby, View from a Grain of Sand, and Refusenik. He directed a PSA for the 100th anniversary of the Santa Monica Pier and the documentary Kosher Messiah and worked on Faces of Change for the Eurasia Foundation filming grassroots reformers in the former USSR.

Contact Information:
A. Pope Productions, Inc.
4261 Chase Avenue
Los Angeles, CA 90066
E-mail: pope@cinema.usc.edu
Web site: www.desertofforbiddenart.com