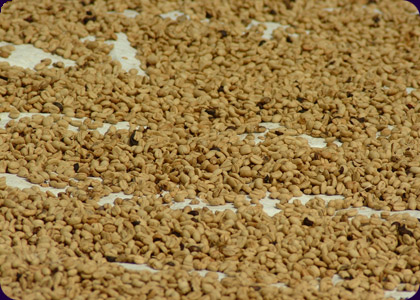 Delicious Peace Grows in a Ugandan Coffee Bean
(40 minutes) Uganda/USA
Saturday, 10/30, 5:05pm (Session XXIV)
Director: Curt Fissel
Producer: Ellen Friedland

Description:
Living in the wake of the Idi Amin reign of terror and institutional discrimination, one Ugandan coffee farmer organized a group of Christian, Muslim and Jewish neighbors to challenge historical––as well as economic and environmental––hurdles by forming Delicious Peace Coffee Cooperative to enhance peaceful relationships and economic development. Partnering with a Fair Trade US distributor, the standard of living of the farmers is improving, peace is flourishing, and their messages of peace and fair wages are spreading to coffee customers in the US. The film is narrated by the actor Ed O'Neill.

Biography:
Curt Fissel began his career as a news cameraman with an NBC affiliate station then moved to NJN (PBS) where he became chief photographer and manager of news and documentary staff. Credits at NJN include cinematography, editing and producing on over twenty documentaries that garnered him the Cine Golden Eagle, NATAS nominations for Individual Achievement in Photography and Outstanding Historical Documentary and an Associated Press Outstanding Documentary award. For the past twelve years he has been directing, photographing and editing six documentaries for national PBS audiences and international events.
Ellen Friedland produced, wrote and researched six documentaries widely distributed to PBS stations and screened at worldwide events; awards received include the silver Telly, Summit, Communicator and Aurora. She began her career as an attorney, serving as a law clerk to a US judge in New York and a consultant to New Jersey bioethics commissions, then became the founding and award-winning political correspondent for a New Jersey weekly. She has written articles for numerous publications and has had her poetry exhibited. In 2008 she was selected as a finalist in the Make Mine a Million small business owners competition.


Contact Information:
JEMGLO
8 Erie Street
Montclair, NJ 07042
E-mail: llen@jemglo.org
Web site: ww.deliciouspeacethemovie.com