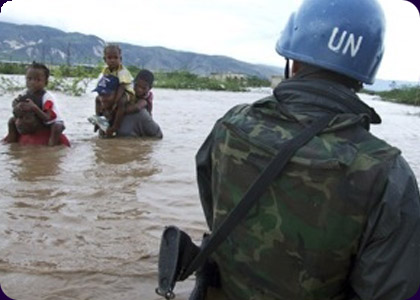 Climate Refugees
(89 minutes) Bangladesh/China/Tuvalu/USA
Friday, 10/22, 7:25pm (Session I)
Director: Michael Nash
Producers: Michael Nash, Justin Hogan

Description:
A climate refugee is a person displaced by climatically induced environmental disasters. Such disasters result from incremental and rapid ecological change, resulting in increased droughts, desertification, sea level rise, and the more frequent occurrence of extreme weather events such as hurricanes, cyclones, fires, mass flooding and tornadoes. All this is causing mass global migration and border conflicts. For the first time, the Pentagon now considers climate change a national security risk and the term "climate wars" is being talked about in war-room like environments in Washington DC. The UN currently states that more refugees are now displaced by environmental disasters than by war, more than 25 million climate refugees (ecologically induced migrants), and experts have projected that number will double within the next five years to over 50 million.  Several organizations like the IPCC, Red Cross and The Christian Monitor estimate between 150 million and 1 billion climate refugees will be displaced within the next four decades, yet not one single international law gives asylum, or even a helping hand to environmental refugees.

Biography:
Michael Nash is an award-winning Irish-American filmmaker, best known for his film Fuel. He has several television deals in place, including a reality show he created with Fremantle that he will executive produce, and a one-hour drama he created/wrote, being set up with CAA/Grosso Jacobson. Nash is the founder of Protocol Productions and LA Think Tank.
Justin Hogan's producing credits include Climate Refugees, Made in Brooklyn, Fuel, The Americans Are Coming, the Americans Are Coming!, 5up 2down, and Stanley's Gig.


Contact Information:
LA Think Tank
Justin Hogan
114 North Sweetzer Avenue
Los Angeles, CA 90048
E-mail: nash@climaterefugees.com
Web Site: www.climaterefugees.com