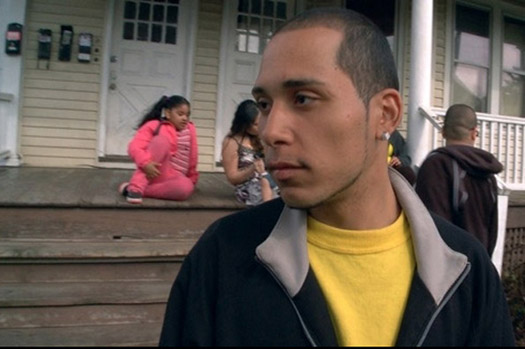 The Worst of the Worst: Portrait of a Supermax Prison
(32 min) USA
[buy tickets]

Saturday 10/19, 3:20 PM (Session 7)
Directors/Producers: Valarie Kaur, Sharat Raju, Ivy Wang, Eric Parrie, Allyssa Lamb, Jane Cooper, Aseem Mehta
Description:
Northern is a 'supermax' - a high-tech super maximum security prison and the only one in Connecticut. The prison is designed to incarcerate the so-called 'worst of the worst' problem inmates. They spend 23 hours a day in their cells, frequently in solitary confinement, with one hour of recreation in an enclosed outdoor pen. The Worst of the Worst follows the story of three characters whose lives have been shaped by Northern: Misael, a former inmate, Pete, a Northern correctional officer and Ros, a mother determined to support her incarcerated son.
Biography:
Valarie Kaur is an award-winning filmmaker, public speaker, and writer. Her interests are hate crimes, racial profiling, and immigration policies. Valarie wrote and produced Divided We Fall, the first feature film on racism in the aftermath of September 11, 2001. She earned her bachelor's degrees in religious studies and international relations at Stanford University. At Yale Law School, Valarie studied and advocated on civil rights issues. She reported on the military commissions at Guantanamo Bay as a representative of the National Institute of Military Justice.
Jane Cooper graduated from Barnard College, Columbia University where she studied Political Science and Sociology. She has been involved with the Visual Law Project, the Liman Public Interest program, and the Criminal Justice Theory & Practice Workshop at Yale University.
Allyssa Lamb attended Oxford on a Rhodes scholarship. She was a member of Merton College, and earned an M. Phil in Egyptology. She began a Ph.D. in the Classics Department at the University of Chicago before deciding to attend law school.
Aseem Mehta is studying Ethics, Politics & Economics at Yale College. He has focused on understanding the link between public health, international law and human rights, having spent time in Cairo, Egypt.
Eric Parrie came to Yale Law School from New Orleans and enjoys a variety of rebellious endeavors at the law school. In addition to VLP, Eric works at the Veterans Legal Services Clinic, serves on the board of Yale Law Women's gender equality study, and co-directs the Green Haven Prison Project.
Sharat Raju is a graduate of the University of Michigan, Sharat lives in New Haven, Connecticut where he teaches filmmaking at the Yale University Visual Law Project. He began his career as an assistant to Mali Finn working on a variety films including The Matrix Reloaded, The Matrix Revolutions, and 8 Mile.
Ivy Wang joined the Visual Law Project in Fall 2010. Prior to law school, she co-produced and directed Guanzhou Modernized, a short documentary for the Asia Society on the fate of a Chinese fishing village slated for demolition.
Contact Information:
e: vkaur@auburnseminary.org
w: yalevisuallawproject.org/film/the-worst-of-the-worst/
©2013 United Nations Association Film Festival (UNAFF)