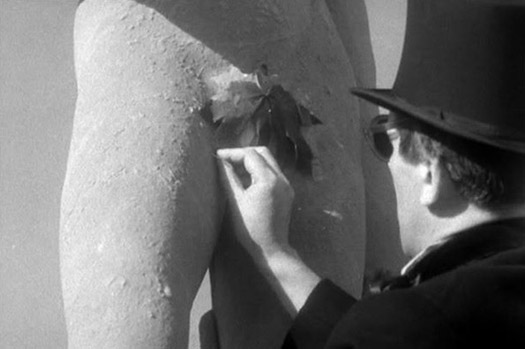 Sunday 10/20, 9:50 PM (Session 15)
Director Eric Slade, Stephen Silha, Dawn Logsdon
Producer: Stephen Silha, Eric Slade, Max St. Romain
Description:
Big Joy: the Adventures of James Broughton provides a humorous antidote to the cynicism and materialism of our age. This documentary chronicles, for the first time on film, the groundbreaking influence and artistic achievements of pan-sexual poet/filmmaker James Broughton - who was intimately connected to crucial, artistic figures, including Pauline Kael, Jonas Mekas, Jean Cocteau, Harry Hay, Stan Brakhage, Lawrence Ferlinghetti, Anna Halprin, Armistead Maupin, George Kuchar, Jack Foley, Neeli Cherkovski, Alex Gildzen, Keith Hennessy and Joel Singer. James' story shows what it means to be yourself, how making art can keep you from losing hope, and how you can find true love and yourself at age sixty-two, or any age.
Biography:
Stephen Silha is a communications consultant, writer and facilitator. He has reported for magazines and newspapers including, The Christian Science Monitor and The Minneapolis Star. He has also worked with a range of philanthropic organizations, including, The Charles Stewart Mott Foundation, Bill and Melinda Gates Foundation, Northwest Area Foundation and Idaho Commission on the Arts. His nonprofit clients have included the UN, Libraries for the Future, Children's Express and Washington Council for the Humanities. He co-facilitates Journalism That Matters, a think tank on the future of journalism.
Eric Slade is an independent documentary producer who writes, produces and directs PBS films for Oregon Public Broadcasting: History Detectives, Great Lodges of the National Parks, America's History in the Making, Mathematics Illuminated, Rediscovering Biology and Hope Along the Wind: The Life of Harry Hay. He has received honors and awards from different film organizations including SF International Film Festival, Emmy Nomination, Bay Area Documentary, Seattle Gay & Lesbian Film Festival, National School Public Relations Association and Frameline/SFAF Video Awards.
Contact Information:
Frisky Divinity Production
e: ssilha@comcast.net
w: www.bigjoy.org
©2013 United Nations Association Film Festival (UNAFF)