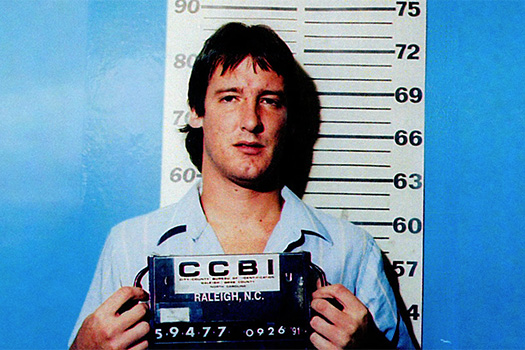 MONDAY 10/22, 5:40 PM (SESSION 11)
Director: Gregg Jamback
Producers: Gregg Jamback, Jamie Huss

Description:
Walking past Jacquetta Thomas' lifeless, brutally beaten body in September of 1991 changed Greg Taylor's life, and North Carolina's criminal justice system, forever. For seventeen years, Greg and his family fought to undo his wrongful conviction. It would take the creation of a unique, independent state agency - one vested with all the powers needed to determine innocence - and the revelation the North Carolina State Bureau of Investigation misrepresented the truth in their scientific reporting, to set Taylor free.

Biography:

Gregg Jamback is a film and video professional. For over thirty years his work has been seen on broadcast outlets, NatGeo, Animal Planet, ESPN, public television, and others. His clients have included corporations, IBM, Amex, Pitney Bowes, Deloitte & Touche, and many others. Institutional clients include numerous foundations such as the Z. Smith Reynolds Foundation, the Winston-Salem Foundation, Save the Children, and non-profits. As a filmmaker Gregg has produced independent projects including, Discover Yourself with the Enneagram, The Little America's Cup Challenge, Peelers, Busters, and Soft Shell Crabs, The Real Cost of Coal and Greg Taylor – Ghost.

Jamie Huss has worked as a producing partner at Swiftwater Media on: Discover Yourself with the Enneagram, The Real Cost of Coal, Greg Taylor and Ghost. A longstanding commitment to social justice issues led her to devote 4 years to a local foundation where she focused her energies on donor development, re- branding, and creating marketing materials. She conducted the majority of the interviews for In Pursuit of Justice, and offers a critical ear and eye as we complete post-production.

Contact Information:
e: gjamback@triad.twcbc.com
w: http://inpursuitofjusticefilm.com
©2018 United Nations Association Film Festival (UNAFF)
Mailing List
If you would like to receive periodic updates about UNAFF events, please click HERE to join our mailing list.






Support UNAFF!
We are a nonprofit organization and if you like what we do, please consider making a donation.