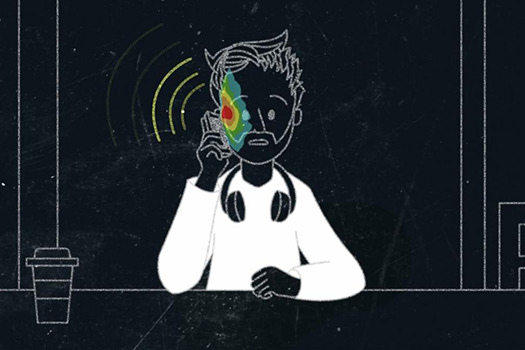 FRIDAY 10/26, 4:45 PM (SESSION 19)
Director: Sabine el Gemayel
Producers: Sabine el Gemayel, Peter Sullivan, Carolyn Chen

Description:
Generation Zapped is an eye-opening documentary, which reveals that wireless technology poses serious health risks, from infertility to cancer. Through interviews with experts in science and public health, along with people who suffer from high sensitivity to wireless radiation, the film suggests ways to reduce your exposure and protect your family.

Biography:
Sabine el Gemayel considers herself to be a citizen of the world. Her passion for filmmaking brought her to Los Angeles, where she resides since 1994. After editing a number of award winning feature films, Sabine successfully marked her debut as a writer-director with Niloofar (in competition at Berlinale 59th Generation Kplus, Cannes Junior, AFI, and prestigious special screenings). As a mother, Sabine is on a mission to expose the truth about the effects of cell phones radiations and wireless technologies on children's health.
Peter Sullivan is the founder and CEO of Clear Light Ventures, Inc., as well as an environmental health funder who focuses on toxins and wireless safety. He has spent many years successfully recovering his two sons from autism and sensory issues. Peter's work on detoxification and EMF's have been featured in the book Toxin Toxout: Getting Harmful Chemicals Out of Our Bodies and Our World. He serves on the advisory board for the International Institute for Building-Biology & Ecology.
Carolyn Chen has brought her stunning visual style and emotionally driven storytelling to TV commercials and brand content for over two decades.Her stories range from a series of visually striking moments found in a real-people documentary to unique narrative performance that defines a national brand campaign. After beginning her photography training at RISD, she was compelled to more narrative storytelling and completed her education in filmmaking at NYU.
Contact Information:
e: sabine@generationzapped.com
w: https://generationzapped.com/
©2018 United Nations Association Film Festival (UNAFF)