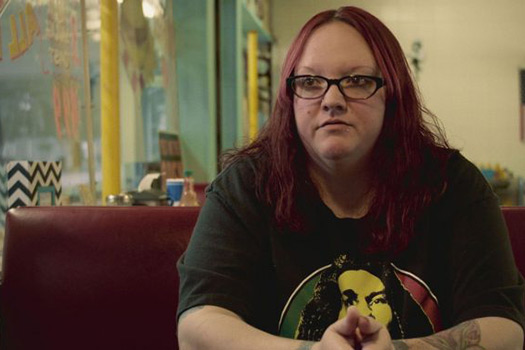 SATURDAY 10/20, 9:20 PM (SESSION 6)
Director: Karen Winther
Producer: Eirin Gjørv

Description:
How can you belong to a group that believes firmly in an idea, and what makes you then suddenly change your mind? We meet Angela from the US and Ingo and Manuel from Germany, all former right-wing extremists who made the leap to leave their movement. They are now forced to live isolated lives in hiding due to their dangerous pasts. In Denmark, we explore the other side of the spectrum when Søren shares the story of his life a former left-wing extremist. Filmmaker also meets Frenchman David, who was active in the Armed Islamic Group and who has served 6 years in prison for terrorist activities. Reflecting on her very own extremist past and the stories of the people she meets along her travels, filmmaker walks us through how she arrived at her own "wake-up call" and the extraordinary journey that followed. We are invited to join her on a radical discovery and gain an insight into what is really takes for an person to break out of their life as they know it and leave their extreme movement behind.

Biography:

Karen Winther's exam film from National Film and Television School, The Betrayal, received a lot of attention. A film about the director's own youth history, about the transition from being Blitzer to becoming part of a Nynazist environment. The film won Best Student Film at IDFA Student Doc Award at Sheffield Doc/Fest and the New Nordic Talent Award on Nordic Panorama. Winther has also been involved as director on several TV shows.

Eirin Gjørv is a directing graduate of the Norwegian National Film School, and also a graduate from The University of Oslo specializing in Social Anthropology and Geography.

Contact Information:
e: ts@nfi.no
w: https://deckert-distribution.com/film-catalogue/exit/
©2018 United Nations Association Film Festival (UNAFF)
Mailing List
If you would like to receive periodic updates about UNAFF events, please click HERE to join our mailing list.






Support UNAFF!
We are a nonprofit organization and if you like what we do, please consider making a donation.