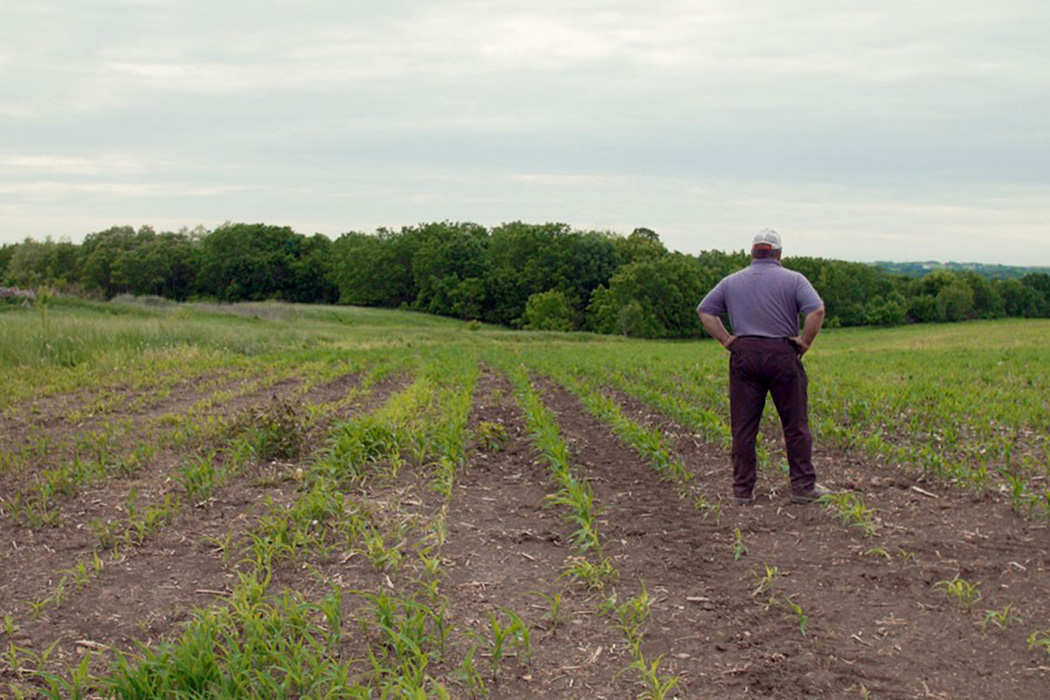 Director: Samuel-Ali Mirpoorian
Producers: Samuel-Ali Mirpoorian, Ian Robertson Kibbe

Description:

Greener Pastures is an urgent and intimate look at American farming, told through the stories of farmers living at the intersection of climate change, globalization & a mental health crisis. Greener Pastures captures the day-to-day lives of four small, multigenerational family farms over the course of four years. Through an intimate, observational lens we examine the various farm stressors, policies and politics farmers must maneuver to survive, connecting the dots between mental health, industrialization, food production and climate change. It is a story of perseverance, patience and determination that tackles nothing less than the future of farming in America.

Biography:

Samuel Mirpoorian is an award-winning Iranian filmmaker exploring societal themes at the intersection of time, isolation, health, science. During his undergrad grad studies at Indiana University, he made his first doc-short, Little Warriors, which tells the story about youth activism in the space of climate policy. Sam edited and produced a doc-short, Destination Park, which examines a mobile chapel located in the heart of a desolate truck stop in Grand Rapids, Michigan. The film premiered at the Tribeca Film Festival in New York and made its online premiere via The Atlantic. Sam's second doc-short, Sonnie, played at over 40 film festivals across the United States and is a recipient of the Kodak Motion Picture Film Bronze Award for Excellence in Filmmaking. Sonnie won three Regional Emmy® Awards and was acquired by NBC, making its broadcast premiere via Peacock.

Ian Robertson Kibbe is a Chicago-based filmmaker who has created work for PBS, The Onion, NPR, the DNC, Kartemquin FIlms, Time Magazine and many more. His first feature film was the award-winning Kartemquin Films documentary Raising Bertie, which followed the lives of three young men for seven years in the rural, predominantly African-American community of Bertie County, North Carolina. Ian's award-winning short about a dog hotel in the hills outside of Barcelona Spain, Perrodiso, played at numerous international shorts festivals. Ian is an alum of IFP Labs, Good Pitch, Doc Society Climate Story Fund and Cucalorus Works-in-Progress. He is currently the chair of the Documentary Producers Alliance Inclusion and Structural Equality Committee.


Contact Information:
e: iankibbe@gmail.com
w:

http://greenerpasturesfilm.com
©2023 United Nations Association Film Festival (UNAFF)