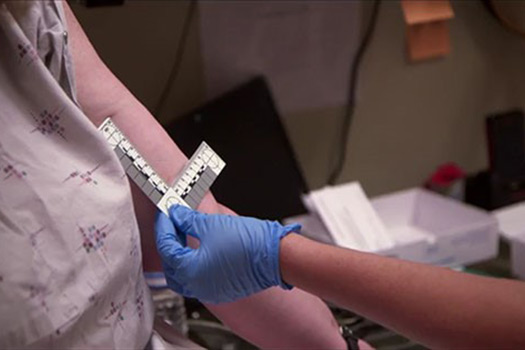 FRIDAY 10/20, 8:40 PM (Session 3)
Directors: Trish Adlesic, Geeta Gandbhir
Producers: Mariska Hargitay, Trish Adlesic, Nancy Abraham

Description:
I Am Evidence exposes the shocking number of untested rape kits in the US today. Despite the power of DNA to solve and prevent crimes, hundreds of thousands of kits containing potentially crucial DNA evidence languish untested in police evidence storage rooms across the country. Behind each of these kits lies an individual's unresolved sexual assault case. The documentary follows stories of survivors who have waited years for their kits to be tested, as well as the law enforcement officials who are leading the charge to work through the backlog and pursue long-awaited justice in these cases. It reveals the high cost of the lingering lassitude surrounding rape investigations in this country, and the positive effects of treating survivors with the respect they deserve and an opportunity for justice.

Biography:
Trish Adlesic is an Oscar- and Emmy-nominated documentary producer for her work on Gasland and Gasland Part II. Trish has over twenty years of experience working in narrative filmmaking with such notable directors as Jim Sheridan, Sidney Lumet, Gus Van Sant, James L. Brooks and Michael Mann. Trish also worked in episodic television for fifteen years as the location manager for NBC's Law & Order: SVU series and has been a contributing member of the Director's Guild of America for nineteen years.

Geeta Gandbhir has been nominated for three Emmy Awards and has won two. As editor, her films have been nominated twice for an Academy Award, winning once, and has also won four Peabody Awards. Her latest feature documentary Prison Dogs, which she co-­directed with Perri Peltz, premiered at the 2016 TriBeCa Film Festival.

Maile M. Zambuto has been working in the field of victim assistance, raising critical funds and much needed awareness, for over twenty years. She joined the Joyful Heart Foundation as its executive director and was named chief executive officer in 2011. Founded by Mariska Hargitay, Joyful Heart's mission is to transform society's response to sexual assault, domestic violence, and child abuse, support survivors' healing, and end this violence forever.
Contact Information:
e: rubyriverproductions@gmail.com
w: www.iamevidencethemovie.com
©2017 United Nations Association Film Festival (UNAFF)
Mailing List
If you would like to receive periodic updates about UNAFF events, please click HERE to join our mailing list.






Support UNAFF!
We are a nonprofit organization and if you like what we do, please consider making a donation.