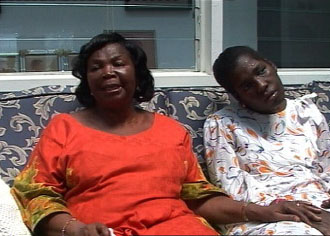 Who is Disabled?
(8 minutes 44 seconds) Ghana/USA
Director/Producer: Jones Obuadey

Description:

Who is Disabled? is a short film that challenges the notion that those who are handicapped are disabled and the stigma that many associate with it.


Biography:

Jones Obuadey was born in Accra, Ghana, but comes from Somanya in the eastern region of Ghana. He attended primary and Junior secondary school at the Reverend John Teye Memorial Institute and was a member of the outstanding school band that represented Africa in the Harogate International Music Festival in 1993 and in Shrewsbury in 1996 in the United Kingdom. He gained admission into Presbyterian Boys Secondary School and pursued a course in Visual Arts, from 1997 to 1999. He worked after graduation as a pianist at the La-Palm Royal Beach Hotel for a year before enrolling at the Audio Vision Training School to study sound engineering. After gaining some knowledge about sound, he enrolled in the Academy of Screen Arts to study the art of filmmaking. He currently has one more year to go for a diploma in film studies. Who is Disabled? is his first production.


Contact Information:

Jones Obuadey, Director/Producer
E-mail: blissjones2000@yahoo.com